Bryan Bouffer wins 100th Rallye Monte-Carlo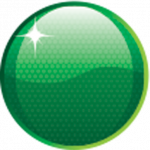 Bryan Bouffier got his Intercontinental Rally Challenge (IRC) title campaign off to the best possible start by winning the centenary edition of Rallye Monte-Carlo, which finished in Monaco's harbour front in the early hours of Saturday morning.
Driving a Peugeot France 207 Super 2000, the 32-year-old took the lead on a dramatic seventh stage on Thursday afternoon when a freak snowfall coated much of the mountainous roads and made driving conditions treacherous.
Juho Hanninen, who had been leading comfortably in his Skoda Motorsport Fabia S2000, was one of several leading drivers to get caught out by selecting the wrong type of tyre for the wintry conditions. However, Bouffier's decision to opt for a combination of snow and studded tyres gave him just enough grip to slither through the stages and climb from seventh to first overall despite spinning into a bank at one point.
Bouffier, the French champion who shone on a handful of IRC appearances last year, first emerged as a contender for victory by winning stage six on Thursday having lost time on Wednesday afternoon with a rear differential fault. He began day three with a lead of 28 seconds, which he was able to extend following a controlled, albeit attacking, performance throughout Friday's five tests. He becomes the 19th different driver to win a round of the IRC since it began in 2007. His success was also the 21st for Peugeot in the series.
With Hanninen caught out by the weather and Czech Republic team-mate Jan Kopecky not showing the sparkle that has made him IRC runner-up for the past two seasons, it was left to Freddy Loix to uphold Skoda's honour in second overall after the Belgian recovered from a spin on stage six.  
Le Mans 24 Hours racer Stephane Sarrazin, another driver to drop time in the snow of Thursday, scored four stage wins to complete the final test in third for Peugeot France after his mechanics changed a faulty gearbox in 15 minutes when it got stuck in fourth gear a handful of kilometres into stage 11. The delay dropped him to fifth with two stages remaining before his late charge netted what appeared to be the final podium spot.
But because Sarrazin is unlikely to contest any more IRC events this season in order to concentrate on his other motorsport commitments, he elected to take a time penalty before the final control to promote Guy Wilks to third and help the Peugeot UK driver's title bid.
Wilks, who is embarking on a full IRC campaign for Peugeot UK in 2011, drove without error in his 207. He lost ground on Friday morning when an intercom fault made it difficult for the Briton to hear co-driver Phil Pugh's pacenotes. He also reported a few concerns with his rear suspension settings, which he said affected the handling of his car, while his decision to use soft compound tyres for the final brace of stages failed to deliver the pace he craved.
Francois Delecour belied his 48 years and lack of recent international experience, to start day three in second overall in his privateer 207. The 1994 Monte-Carlo winner was languishing in eighth when he made an inspired tyre choice for stage seven by selecting studded tyres. He vaulted up the leaderboard and was quickest of all on stage eight. However, Delecour's fears that he wouldn't be able to hold on for a podium in his older-specification car were realised when he began to slip back, his efforts not helped by an engine power glitch on the final night.
Former world champion Petter Solberg had moved into second place on his IRC debut heading to the snow-hit loop of stages on Thursday. But his decision to use intermediate tyres backfired spectacularly and he slipped to a distant seventh before alternator failure stopped his Peugeot 13 kilometres from the finish in Monaco.
Ex-Formula One driver Alex Caffi impressed on his Monte-Carlo debut to finish 11th.
Final Results – Rallye Monte-Carlo
| | | | |
| --- | --- | --- | --- |
| 1 | Bryan Bouffier / Xavier Panseri | Peugeot 207 S2000 | 3:32:55.6 |
| 2 | Freddy Loix / Frédéric Miclotte | Škoda Fabia S2000 | +0:00:32.5 |
| 3 | Guy Wilks / Phil Pugh | Peugeot 207 S2000 | +0:01:19.7 |
| 4 | Stéphane Sarrazin / Jacques-Julien Renucci | Peugeot 207 S2000 | +0:01:21.9 |
| 5 | François Delecour / Dominique Savignoni | Peugeot 207 S2000 | +0:01:22.4 |
| 6 | Juho Hänninen / Mikko Markkula | Škoda Fabia S2000 | +0:01:29.3 |
| 7 | Nicolas Vouilloz / Benjamin Veillas | Škoda Fabia S2000  | +0:04:47.8 |
| 8 | Jan Kopecký / Petr Starý | Škoda Fabia S2000 | +0:07:45.9 |
| 9 | Giandomenico Basso / Mitia Dotta | Peugeot 207 S2000 | +0:08:46.0 |
| 10 | Toni Gardemeister / Tomi Tuominen | Peugeot 207 S2000 | +0:09:09.0 |
Alex Caffi gave fans plenty to cheer about at the top of the Col de Turini