Moffat Jr confirmed at Dick Johnson Racing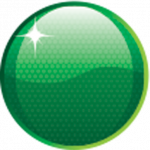 James Moffat has been confirmed as James Courtney's replacement at Jim Beam Racing for the 2011 V8 Supercars Championship.
Moffat, the son of four-times Bathurst winner Allan, will join another 'son of a gun' Steve Johnson in the V8 title-winning team.
Moffat will drive the #18 Falcon FG that was vacated by Courtney, who will compete for the Toll Holden Racing Team for the next three years.
After finishing the past two Fujitsu V8 Series in second (2009) and third (2010), Moffat is keen to tackle the Championship proper, but says he will be cautious with his approach.
THE FINAL RACE OF THE 2023 REPCO SUPERCARS CHAMPIONSHIP ON ONE OF THE WORLD'S BEST STREET CIRCUITS. GO ALL IN AT THE VAILO ADELAIDE 500, CLICK HERE TO BUY TICKETS
"Obviously I've got some big shoes to fill and I need to be realistic about what I can achieve in my rookie year," said Moffat.
"However, I've got a great car and team to work with, so I'm looking forward to the challenge and can't wait to get started.
"Dick Johnson Racing is arguably the most iconic and one of the most successful teams in the country, so it's a great honour to drive for them in the V8 Supercars Championship.
"Working with Dick and Steven is going to be incredible and I can't wait to make the most of the experience."
Team founder Johnson says Moffat is a great fit for his famous team.
"Jim Beam Racing has shown that we know how to nurture young drivers," said Johnson.
"I've watched James closely over the last few years and I've been really impressed with how he's developed. Not only does he have talent, he's Ford through-and-through which is really important to our fans."
Jim Beam Racing General Manager Glenn Turnor said 'The Team' was excited to be bringing together two legendary names in Australian Motorsport.
"Johnson and Moffat are iconic names," said Turnor.
"Dick and Allan were great competitors. To have their sons driving together for Australia's longest established racing team will be something really special for fans.
"With Steven by his side and Dick as his mentor we are confident that James will continue to grow as a driver.
"This is the start of an exciting new chapter for Jim Beam Racing."
Moffat's first outing behind the wheel of the #18 Falcon will be at the V8 Supercars Series test at Eastern Creek on Saturday 29th January.