Countdown on until F1 team launches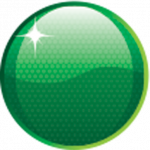 The countdown is on until the first Formula One team launches of 2011.
This season is set to continue the trend against lavish launch ceremonies, with several teams choosing to unveil their cars immediately prior to the first official test session of the season.
Scuderia Ferrari is set to lead the way, revealing its latest contender in exactly one week's time at its base in Maranello, Italy, ahead of the car's first track outing at Valencia on February 1.
Renault and Sauber are expected to launch two days after Ferrari, while Red Bull, Mercedes, Team Lotus, Toro Rosso and Williams will unveil their cars in Valencia's pitlane on the morning of the first test.
McLaren will run an interim car in Valencia, with the launch for its MP4/26 not scheduled until February 4. The presentation will take place in Berlin, Germany, at the behest of sponsor Vodafone.
McLaren's Engineering Director Paddy Lowe explained to Formula1.com that the Woking-based team expects its late-launch to be an advantage.
"It's always been our plan to launch it after the first test," said Lowe.
"One of the reasons was that we wanted to make use of the first test to work with the old car – a stable and known platform – whilst we worked on understanding the new tyres.
"It also gave us a bit more time in the programme to work for the new car.
"It has always been planned that way. We consider it optimal for our preparation.
"It is always a bit of a balancing act deciding what your programme should be."
Virgin Racing will also miss the first test with its new car – launching on February 7 in London.
Force India is not expected to launch until the morning of the Jerez test on January 10, while minnow HRT F1 has stated that it will have a new car for this season, but has not indicated when it will be ready.
See below for an outline of the expected 2011 Formula One team launch dates
| | | |
| --- | --- | --- |
| Date | Team | Location |
| January 28 | Scuderia Ferrari Marlboro | Maranello, Italy |
| January 31 | Lotus Renault GP | Valencia, Spain |
| January 31 | Sauber F1 Team | Valencia, Spain |
| February 1 | Red Bull Racing | Valencia, Spain |
| February 1 | Mercedes GP Petronas F1 Team | Valencia, Spain |
| February 1 | Team Lotus | Valencia, Spain |
| February 1 | Scuderia Toro Rosso | Valencia, Spain |
| February 1 | AT&T Williams | Valencia, Spain |
| February 4 | Vodafone McLaren Mercedes | Berlin, Germany |
| February 7 | Marussia Virgin Racing | London, England |
| February 10 | Force India F1 Team | Jerez, Spain |
| TBA | Hispania Racing F1 Team | TBA |
CLICK HERE to see the almost-complete 2011 Formula One entry list