WIN: Subscribe for free to win an iPad!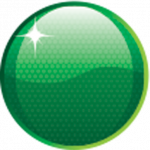 Speedcafe.com.au is giving you the chance to win a top-of-the-range iPad – and all you have to do is become a subscriber.
To celebrate Speedcafe.com.au's involvement in this weekend's Grand Annual Sprintcar Classic and Australian Sprintcar Title at Premier Speedway, Speedcafe is giving away an Apple iPad 3G valued at over $1000.
To be in the draw, all you have to do is subscribe for free to Speedcafe.com.au where you'll receive our comprehensive newsletter, complete with the best news stories, competitions, video and giveaways.
And if you've already subscribed, you're automatically in the draw to win the iPad!
You only have until January 24, 2011 to register for the prize – so get typing! CLICK HERE to subscribe now to Australia's leading daily motor racing news source and go into the draw to win an Apple iPad 3G.
Speedcafe.com.au news editor Grant Rowley says that readers of the motor racing news website simply don't have an excuse not to be a subscriber.
"We're giving away an iPad in conjunction with the promoters of Premier Speedway," Rowley said.
"Being a subscriber to Speedcafe.com.au is a great way to stay in touch with the biggest news of the day, plus get the inside look at some cool competitions and giveaways.
"We've also got lots more exciting initiatives that we're going to roll out during the coming months, and with most of them, subscribers will be the first to know.
"My position at Speedcafe.com.au is to deliver the news, but I've been hearing some of the behind-the-scenes plans for Speedcafe, and trust me, you won't want to miss out …"