Touring Car Masters voted best support class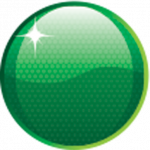 The Touring Car Masters category has been voted as the class that most people are looking forward to in 2011, according to Speedcafe.com.au readers.
In the Pirtek Poll which asked readers to vote on which support class they'll be looking out for this year, more than 2200 unique responses were recorded, with the Touring Car Masters category finishing well ahead of the pack with close to 30 percent of the votes.
The ever-popular Aussie Racing Cars finished in second place ahead of the Yokohama V8 Utes and Fujitsu V8 Supercars Series.
Touring Car Masters competitor and board member Gavin Bullas said that he is not surprised at the outcome of the Pirtek Poll.
"I honesty think that the level of the diversity within the class and the close racing that we have is the reason why people really like us," he told Speedcafe.com.au.
"To watch these cars race so close, going sideways, making a great noise is a part of the attraction.
"We've always got heaps of people hanging around our pit area – from the old fans to the young. We offer a great diversity.
"And it really comes down to driving skills. The cars are matched perfectly and it really provides for entertaining racing."
Bullas says that there will be a number of small changes for the 2011 season, with an extension of its reverse grid format. In the past, Race 2 of each weekend saw a top eight reverse grid, but this year's series will see that upped to the top 12 or 14.
A board meeting this Monday will decided this, and a number of other changes.
And expect to see a large number of new cars and faces to compete as well. Jim Richards will debut his eagerly awaited Javelin, with his son Steve Richards expected to compete in a limited number of events in Jim's title-winning Falcon Sprint.
Former Australian Touring Car Champion Glenn Seton will also compete in the series in the Jim Morton-built Falcon XB.
Also in a XB Falcon will be Melbourne's Cheapest Cars entrant Eddie Albenecia.
For fans of The General, Tony Edwards will campaign a new Torana SLR 5000.
"This will be our biggest year," Bullas says.
"We've got 11 episodes of TV which will be great. The highlight race meeting will again be Bathurst, and we've got quite a few live races shown on the Seven Network. It's going to be fantastic. Easily our best season."
You can vote now on Speedcafe.com.au's new poll – located on the right-hand column of Speedcafe's home page …