Rod Nash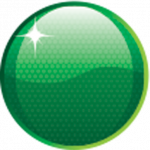 In the final events of season 2010, Paul Dumbrell led Rod Nash's Bottle-O Racing team to its first ever podium, pole position and race win.
It was a fairy tale end to the team's first season as a customer of Ford Performance Racing, and came directly after Dumbrell committed to the team and the sport until the end of 2011, following months of speculation about his future.
Speedcafe.com.au's News Editor Grant Rowley spoke to Nash about all aspects of the team's 2011 campaign.
SPEEDCAFE: Is the livery seen in these digital renders the final design?
ROD NASH: It's very close, but we're still finalising some aspects of it. A livery is like the redesign of any product – by the time you have it going backwards and forwards and approved by everybody, it kind of drags on.
We were trying to have it finished by last Friday, but it's still going on this week. We haven't got much time to go, so I've given everyone until today to get that finalised, because our show-cars need to be done first. We're halfway through them and can't finish them because we haven't quite finished the livery. But the general design is pretty well as it is in the images.
SPEEDCAFE: It's a pretty aggressive sort of look, and the little bit of black on there makes it a bit different to what you had last year.
RN: We're lucky enough to have quite an 'out there' sort of colour-scheme (Bottle-O's green and white corporate colours). So when you start off like that, you don't want to make too many changes. We had a different look last year, being in a Ford, but it was only a subtle change.
For this year we've been able to get more black into it, partly for Autobarn. We've tried to keep the base of the 'green machine,' and bringing the black into the design has made it a bit more aggressive and tougher. I'm looking forward to seeing it on the race car in the flesh.
SPEEDCAFE: What about expectations for the year? At the end of 2010 we saw a podium at Symmons Plains and a victory at Sandown for Paul Dumbrell.
RN: I was quite pleasantly surprised by our performance last year. I was very happy with the way we meshed into FPR – that worked a treat, it was all just positives.
I actually wasn't even looking at or depending on podium finishes, although as racers we'd love to get there, but I've been around this sport for 13 years and accepted that we hadn't been there, so it's nice to get in the top 10 at anytime.
Going into this year, I don't think it's about the fact we got on the podium in 2010. Our expectation is to be in the top 10, given that the machinery is going to be the same as last year.
As for winning races and all that sort of stuff, it's just so competitive out there that I'd like to think that if we can just keep our formula together by keeping it simple and keeping our head down, then hopefully the results will still come to us.
SPEEDCAFE: Dean Canto did a very good job with you last year at Phillip Island and Bathurst. He came to you through the FPR fold, and has no doubt received plenty of offers for this year. Is he locked in?
RN: There's absolutely no question that every single capable enduro driver has had all sorts of phone calls and monetary offers and everything else. That's just a demonstration of where the co-driver market is right now – you really need them to complete the package for the two endurance rounds. And it's not just the two races anymore, their workload is quite high with ride days and rookie days and so on. So they're actually quite an important person now in the team.
So with respect to Dean, we're certainly talking to him and we're both keen to extend the relationship there, but we haven't quite finalised it yet.
SPEEDCAFE: It's a nice little feather in your cap to not only have that Ford logo across the front windscreen for this year, but to have secured financial support from them.
RN: Absolutely. We didn't walk into that arrangement, we moved to Ford under our own bat with Tim (Edwards) and FPR, and then along the way we just liased with Ford.
Just because you're part of the Prodrive family doesn't mean you automatically get Ford money. So we believe we've earned our formal Ford factory support through both myself and Paul putting ourselves forward.
So this year we've got Ford on the windscreen, and in return we'll receive monetary as well as accessory support.