McConville to compete in V8 Utes Series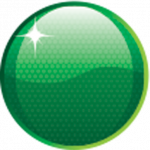 Cameron McConville will compete in the 2011 Yokohama V8 Utes Series in a Walkinshaw Racing-prepared Holden Commodore VE ute.
The former V8 Supercars driver and Toll Holden Racing Team endurance driver will drive the car campaigned by Ryal Harris last year.
The ute will be officially unveiled next week, and is said to have sponsorship from a brand that is new to Australian motorsport.
McConville says that he is looking forward to enjoying his racing, while satisfying his competitive urges.
"It will certainly be something a bit different," he told Speedcafe.com.au.
"To be honest, I'm really excited about doing some racing in a series where I can have a bit of fun. I missed the fun side of motorsport last year, and one of the reasons for me stepping back from V8s was to start to enjoy life a bit more and not take everything so seriously.
"The V8 Utes series ticks all of those boxes. I'm under no illusions that it will take a bit how to learn how to drive the cars. Some other drivers have proven that when they've jumped in the series, but we'll try and mix it at the front and enjoy it."
McConville's campaign in the V8 Utes will not be the first time that he has competed in the popular class. Last year, he teamed with Gary Baxter in the V8 Ute's 10 year anniversary event at the Adelaide street track.
He says that the experience at the Clipsal 500 circuit, plus other non-competitive ute outings has given him a head start.
"I was quite surprised at Clipsal at how different they are to drive," he said.
"I did a couple of days parity testing for the series at Winton and Eastern Creek as well, so I have a bit of a heads up for what they're like."
While McConville says he is there to enjoy it, he still expects to be competitive.
"Some people will probably read this and ask "What's he doing running in the Utes Series?" he says.
"Firstly, I want to run at the front, because you don't get to do that in every series, and the second thing is that when we reveal how it's going to work and who is going to be involved, it's quite an exciting project to be in.
"I think everyone will expect me to be at the front, so it will be embarrassing if I'm not near the pointy end, but again, I'm under no illusions about the calibre of guys who are regularly at the front."
McConville's V8 Ute program will be officially launched in Sydney next Tuesday.
The 2011 Yokohama V8 Utes Series kicks off on the streets of Adelaide on March 17-20. The series will be contested over eight rounds.