Rally Australia appoints new General Manager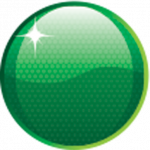 Rally Australia has appointed highly-experienced motorsport organiser Michael Masi as its General Manager.
The event, set to be held in Coffs Harbour, New South Wales, on September 8-11, will be the 10th round of the 2011 FIA World Rally Championship.
Masi will start in the position tomorrow and will be based at the Rally Australia headquarters in Coffs Harbour.
Masi, formally an operations manager at V8 Supercars and senior manager of Motor Sport Development for CAMS, was part of the organising team for the 2009 Repco Rally Australia in Northern NSW and has been Project Director of CAMS teams that helped organise the inaugural Formula 1 Korean Grand Prix last October.
Rally Australia Acting Chairman Ben Rainsford said that the addition of Masi to the Rally Australia team is a boost for the event.
"Michael has just returned after almost six months working on the award-winning grand prix in Korea, where his efforts were highly regarded," Rainsford said.
"His task at Rally Australia is to pull together the sporting and commercial elements of what will be one of Australia's biggest and most exciting motor sport events in 2011. We're delighted to have him on board."
Masi said he was looking forward to engaging with local and State governments and the Coffs Coast business and resident communities as soon as possible.
"The FIA World Rally Championship will bring a massive international focus on the beautiful Coffs Coast and I'm pleased to see the region, which has a great rally history, is looking forward so enthusiastically to welcoming it," he said.
The World rally Championship begins next month with Rally Sweden on February 11-13.