Pro Karting rocked by overnight robbery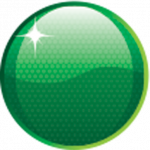 One of the country's leading karting outlets, Pro Karting, was rocked by a robbery in the Melbourne suburb of Thomastown last night.
After breaking down the factory's roller door with a truck, thieves stole three Arrow rolling chassis, an X1-28, X1 Midget/Rookie and Track Warrior, from the showroom floor.
"It all happened during the early hours this morning and despite the alarm going off, they were able to get away with three chassis," said Jace Lindstrom.
"Luckily all of our team karts, which were also in the factory, were not affected. The security of our engine room is one of our highest priorities and I can assure customers that all engines were also unaffected as they are all in a safe and secure area.
"It is still a bitter pill to swallow and I ask everyone in the karting community to keep an eye out for these karts and the serial numbers of these karts."
The serial numbers of the stolen karts are as follows:
Arrow X1 28 – N – Either A19090 or A19096
Arrow X1 Midget/Rookie – A19584
Track Warrior- A18993
If anyone can help with finding these karts or has any information on these models please call Jace Lindstrom at Pro Karting on 03 9465 5340.