NASCAR legend to return in 2011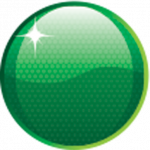 NASCAR legend Bill Elliott will once again be seen in the Sprint Cup field this season, after announcing a deal with Phoenix Racing.
The 55 year old will complete a part-schedule in James Finch's #09 Chevrolet, beginning with next month's season-opening Daytona 500.
Finch told foxsports.com that having the 1988 Champion, and 16 time winner of NASCAR's annual most popular driver award, onboard will be a boost for his team.
"It's great to have NASCAR's most popular driver ever in our car," said Finch.
"We've been friends with him a long time and we're happy to have him in the car.
"Hopefully he will run 18 races, maybe more, depending on sponsorship."
Elliott's previous part-time ride at Wood Brothers Racing has gone to Trevor Bayne.
The 19 year old moved from Diamond-Waltrip Racing to Roush Fenway Racing in the Nationwide Series last season, before making his Sprint Cup debut with the Wood Brothers in November.
Also set to complete a part-schedule in 2011 is Tommy Baldwin Racing and veteran driver Dave Blaney.
The third-year team has committed to running 16 races, starting with the Daytona 500, and may run the full 36 race season if sponsorship can be found.
Missing from Daytona this year will be Sam Hornish Jnr. The former Indy 500 winner has been demoted from full-time Sprint Cup driver to a 10 race Nationwide program with Penske Racing after three lacklustre seasons in the top flight.
The owner-points from Hornish's 2010 season will be used by Steven Wallace to gain automatic-entry to the Daytona 500.
Son of NASCAR legend Rusty Wallace, Steven will make his Sprint Cup debut in the #66 Rusty Wallace Racing Toyota.