Champions Brock Experience set to close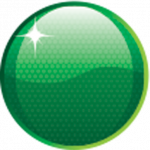 Champions Brock Experience is set to close indefinitely on the 26th of February.
While the Yeppoon museum has not been damaged during the Queensland flood crisis, a statement from Capricorn Tourism and Economic Development has blamed the flooding for a recent downturn in patrons.
Owned by Peter and Sandy Champion, the Champions Brock Experience features an extensive collection of the late Peter Brock's most famous touring cars, including the 1972, 1982/83 and 1984 Bathurst winners.
Peter Champion, a former friend of Brock, is also the current owner of the HDT road car business, one of Speedcafe.com.au's Platinum Partners.
Manager of Champions Brock Experience Heather Smith explained the closure.
"The lack of access into Rockhampton airport for over three weeks now to our southern market has impacted greatly over what is traditionally a busy Christmas period," she said.
"This decision has been made with great sadness, but has been unavoidable and we feel at this time the best approach is to close and consider our options further into the future."
Capricorn Tourism and Economic Development Ltd CEO Mary Carroll said that the flooding has had a dramatic effect on tourism throughout the entire Capricorn region.
"We are all deeply saddened that we could be permanently losing one of our region's iconic tourist attractions but appreciate that this decision has been made with heavy hearts by Peter and Sandy Champion," she said.
"We sincerely thank them (Peter and Sandy Champion) for their vision and contribution to our local tourism industry over the past three years and hope that their incredible collection can re-open one day.
"Whilst our Organisation in partnership with operators such as Champions Brock Experience spent record funds last year on marketing the region to intrastate and interstate markets, consistent inclement weather during 2010, followed by the recent floods has had a major impact on our local tourism industry."
Champions Brock Experience will be open to the public each Saturday from 10am until 2pm up until and including Saturday 26th February, 2011.
Patrons wishing to view the collection before it closes are being urged to contact the Champions Brock Experience office on 1300 79 84 05, or visit www.championsbrockexperience.com.au.
See the below for V8XTRA's look inside the Champions Brock Experience