Tyler Greenbury to lead Intrepid in 2011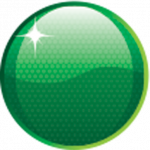 Toowoomba young gun Tyler Greenbury will spearhead Intrepid Australia's campaign in the major karting events across the country in 2011.
In a year that will see a wide variety of European kart brands hitting Australian circuits, many for the first time, Greenbury will fly the Intrepid flag in the CIK Stars of Karting Series and also the Rotax Pro Tour.
Greenbury, a long-time driver of the famous European Tony Kart brand, will have his first event of 2011 later this month in Melbourne at the opening Rotax Pro Tour event in the Rotax Light category. He will then contest next month's opening round of Australia's elite series, the CIK Stars of Karting Series alongside team-mate Hayden Jackson in the highly competitive Pro Gearbox (KZ2) field.
"We've been doing some testing recently and the new 2011 Intrepid KZ2 chassis has got us excited and I'm confident that it is a great package to be battling for wins throughout the year," said Greenbury.
"As with 2010, the CIK Stars of Karting is a great opportunity to get out on track and mix it up with the very best from the sport.
"I'm really looking forward to the whole series and what will undoubtedly be awesome racing and a big highlight of my racing year.
"We have big expectations for the year and I have a great supporting team which includes my family, Brian Hicks from Bolt Pro, Intrepid, Kaos Karting and Graham Armstrong engines."
Greenbury heads an extensive list of young guns including Josh De Maio (VIC), Lachlan O'Reilly (NSW), Zane Goddard (QLD) and brothers Trent and Lane Moore (QLD) who will all hit the track racing for Intrepid Australia after securing sponsored drives for 2011.
2010 was a great year for De Maio winning three state titles and podium finishes around the country, he will continue under the tutelage of Peter Cathcart and his Victorian-based CC Racing, along-side Troy Woolston (Pro Gearbox, Rotax Heavy), Paul Rodgers (Rotax Heavy), Mitchell Griffin (Junior Max), and Brittany Smith (Rotax Light).
Gold Coast-based youngster Zane Goddard is also planning a big year having stepped up from Midgets to Rookies in 2010 and gained additional experience competing in an international field at the Yamaha SL International in Kuala Lumpur.
Supporting Greenbury throughout 2011 will be Queensland's premier kart retailer Kaos Karting, Bolt Pro and clothing merchant, Rampant.