Win puts David Murcott back in WSS lead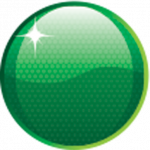 David Murcott has regained the lead in the 2010/11 World Series Sprintcars Championship after snaring the victory at Murray Bridge Speedway in South Australia on Friday night.
Murcott took the win ahead of championship rival Robbie Farr and local veteran Jamie Cobby.
Going into this round Murcott trailed Farr by six points but after the non-stop race he now leads on 2540 points, 30 better than Farr on 2510.
It was fitting that the championship leaders started on the front row together and neither of them wanted to give up any ground as they both showed their hand but ultimately it was Murcott who claimed the win after starting on pole position.
"It's (the points battle) nice and close at the front," said Murcott.
"We couldn't ask for a better race…we touched a couple of times in the feature but neither of us want to win the championship by taking each other out."
He indicated that he was lucky to have the Horell Motorsport entry at the track with the team unsure if they were going to get the transporter out of flood-ravaged Queensland earlier this week.
While disappointed to have lost the slim championship lead he had going into the round, Farr was full of praise for Murcott.
"Full credit to Dave, he's done a hell of a job," Farr said.
"It was just good clean racing and that's how we want to sort this championship out.
"The way the points are now…it's a tough deal – Dave and I are keeping our heads above water at the moment."
Throughout the night Cobby, who raced regularly in America during the 1990s, showed he has the experience to run with the big names and capped off a good night that started with the fifth best time in qualifying by finishing third in the main event.
Eight-time series champion Brooke Tatnell finished fourth after starting from seven while young gun Bradley Keller started sixth and finished fifth.
2010/2011 World Series Sprintcars
Championship Points (Top Ten after 11 of 16 rounds)
| | | |
| --- | --- | --- |
| 1. | David Murcott | 2540 |
| 2. | Robbie Farr | 2510 |
| 3. | Steve Lines | 2384 |
| 4. | James McFadden | 2120 |
| 5. | Trevor Green | 2116 |
| 6. | Ian Madsen | 2086 |
| 7. | Max Dumesny | 2069 |
| 8. | Jason Johnson | 2067 |
| 9. | Danny Reidy | 1874 |
| 10. | Bryan Mann | 1836 |
2010/2011 World Series Sprintcars Championship
Round 11 – Murray Bridge Speedway, Murray Bridge, SA
| | |
| --- | --- |
| 1. | David Murcott |
| 2. | Robbie Farr |
| 3. | Jamie Cobby |
| 4. | Brooke Tatnell |
| 5. | Bradley Keller |
| 6. | Jason Johnson |
| 7. | Steven Lines |
| 8. | Ricky Maiolo |
| 9. | Luke Dillon |
| 10. | Lucas Wolfe |
| 11. | Trevor Green |
| 12. | Matt Egel |
| 13. | Kerry Madsen |
| 14. | Daniel Pestka |
| 15. | Jonathan Allard |
| 16. | Shaun Dobson |
| 17. | Ryan Jones |
| 18. | Bryan Mann |
| DNF | Max Dumesny |
| DNF | Jason Kendrick |