Stewart interviewed by Parramatta Police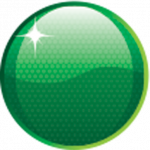 US NASCAR superstar Tony Stewart has allegedly been involved in a off-track incident at Sydney Speedway which has seen him interviewed by Parramatta police this morning.
Stewart was allegedly involved in a physical altercation with speedway co-owner and fellow driver Brett Morris after early-evening time trials.
It is believed that Stewart, who is racing for a team owned by Morris' business partner and Australian speedway legend Garry Rush, had issues about track conditions after a Hot Lap session and made them known to Morris. A helmet and punches were rumored to be thrown and exchanged during the alleged altercation.
Stewart is regarded as one of the biggest names in world motorsport and has been competing for the second consecutive year in Australia during his NASCAR "off season". He has used the trip Down Under to mix some dirt track racing with a well-deserved holiday from a regular US NASCAR season which sees him running around 43 race weekends during the year.
Staff at Parramatta Police Station confirmed to Speedcafe.com.au this morning at 12.49am (AEDST) that Stewart was being held for questioning, but indicated that nothing could be confirmed about the incident until later today – including whether Stewart had been officially charged or whether similar charges were being pursued by Stewart against Morris.
The final outcome of this situation could result in a raft of ramifications including Stewart's scheduled departure from the country later today, legal requirements back in Australia if it is found he has questions to answer and the overall effect this will have on Australia-US speedway relationships.
Stewart, who turns 40 in May, owns his own NASCAR team and has been a full-time competitor in NASCAR Sprint Cup for 12 consecutive seasons from 1999.
In that time he has won more than $US88 million in prize money, won 39 races and 12 pole positions and has a worse season finishing position of 11th (2006).
Parramatta City Raceway, which has since become Sydney Raceway, was sold to Rush, Morris and business partners Rod Bowen and Dennis Loudoun in November 2009.
Speedcafe.com.au is waiting for a further update this morning and will advise readers when there is an outcome.
For the record, Stewart's mate and fellow US dirt track staff Donny Schatz won last night's meeting.