Drivers who give a Dam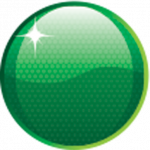 World Series Sprintcar drivers bonded together last night at Murray Bridge Speedway to begin a fundraising mission for those affected by the Queensland floods.
An idea initiated by Gabrielle Gessner, sister of Sprintcar driver Grant Anderson and wife of Cameron Gessner, the 'Drivers who give a Dam' group has been formed and will be raising funds for the cause over the coming weeks at major Sprintcar events.
On the first night of the fundraising program last night at Murray Bridge Speedway the 3000-strong crowd donated almost $4,500 for the cause when six drivers went out in the crowds throughout the night using their helmets as donation bins.
"It was an amazing response," said series commentator Wade Aunger.
"The idea came from Gabby when she was watching all of the vision from the devastated areas and wanted to do something as a group to help.
"We've contacted the tracks that are holding big events over the coming weeks and have also come up with a sticker for all of the drivers to make people more aware of the program.
"Glen Sutherland was one of the drivers who went out into the crowd last night and he said the feeling among the people giving was simply amazing.  It just goes to show what we can do if we all work towards a common cause."
There was also one-minute of silence held ahead of last night's action in memory of those who lost their lives in the Queensland floods.
The World Series Sprintcars Championship will continue tonight at Adelaide's Speedway City.