Penny Swan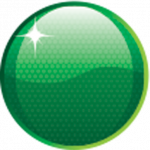 This week we return to Rally and focus on one of the first women to drive in the Australian Rally Championship.
Penny Swan raced competitively in the late 1990's through to the mid-2000. She raced as a privateer in the Victorian Rally Championship then stepped up to race against some of the biggest names in Australian Rally history.
In 2003 Swan made a full on assault on the Australian Rally Championship, then in its prime, racing through the forests and wine vines against drivers like Ed Ordinski, Simon Evans and Cody Crocker, she has also raced in several endurance rally safaris, coming first in her class in the 1999 Australian Safari.
Swan was destined to race Rally cars. Her father, a former Australian safari winner, and her mother Val, a vastly experienced co-driver, have been racing for decades, so it was only a matter of time before Penny decided to give it a go.
"My dad (Ian Swan) has been rallying for as long as I can remember, for me it was a natural progression," Penny Swan told Speedcafe.com.au
"We used to spend our weekends going to motorsport events watching dad.
"Our annual holidays were spent in Bright (Victoria) for the Alpine Rally. I fell in love with the sport from the get-go.
"I used to love going to events, my sister and I would go out and do controls or spectator road closures, whatever was needed to help the event.
"It was inevitable for me. In my mind there was no question that Rallying was for me and that it would play a big part in my life."
Swan was a sponsor's dream; she was attractive, well spoken, extremely presentable, worked hard to offer value to her backers and was seriously fast.
Despite having rally fumes circulating through her veins, Swan didn't race competitively until well into her 20s. Her parents were reluctant for her to get involved, they wanted her to travel, go to university, buy a house and build a career. She did all of this and then came back to racing.
Swan's first race saw her co-driving in a 1997 Victorian Rally event. After this she quickly learned that the buzz was in driving.
"I got to my mid-20s and decided that I needed to race," said Swan.
"I wanted to get involved; I did a few events co-driving in the VRC (Victorian Rally Championship) in 1997, to see if it was something I liked.
"I realized that I loved the sport but did not enjoy co-driving, for me it was always about driving."
By 1999 Swan, having spent two years doing the odd race in the Victorian Series, decided that it was time to get serious.
"I decided I really loved it, I had a fantastic co-driver in Matt Lee and we'd spend our nights and weekends practicing pace noting and completing recces with the dream of one day doing an ARC (Australian Rally Championship) event," said Swan.
Over the next several years Swan would enter Rally events whenever she could. She'd complete VRC and ARC events, with the experience leading towards a full season in the prestigious Australian Rally Championship.
Having dreamt of racing in the ARC her chance came in 2003, when she did the entire season as a privateer.
"By 2002 I had done a few ARC events," said Swan.
"I was given the opportunity to do the Proton series, which I had done a couple of times and had done the Rally of South Australia.
"Coming into 2003 and the ARC, there were only a couple of events that I hadn't done.
"I felt ready and raring to go. I didn't find the transition of going from the VRC to the ARC that difficult in terms of pace noting and driving.
"The challenge was more about the enormity of doing this massive championship; preparing the car, looking after budgets, sourcing sponsors, servicing sponsors and the like.
"It was a massive commitment, both from a racing and work perspective. Fortunately I had the flexibility with my employer to take a week off every month to go racing.
"It was an all encompassing experience and I loved it."
Having raced predominantly Datsun 1600s and Suzukis, Swan raced that 2003 season in her parents Mitsubishi Lancer Evo 4
"I was driving a Lancer Evo 4," said Swan.
"My parents offered me the car but if I broke it I had to fix it,
"I knew I couldn't afford to break the car, which sat in the back of my mind.
"It was a wonderful experience though. It was a fantastic year for me and I'm glad I did it.
"I couldn't afford to do it now, it's too consuming, it was the right time in my life to do it."
After that 2003 year, Swan decided to take some time off from the sport and get herself organized. She'd impressed Mitsubishi and she was well on her way to securing some backing but then they pulled out of the sport.
This was a big turning point for Swan, she came to the realization that a full time rally career was not likely to happen, so she changed her focus, changed her career and turned her attention to endurance events.
Swan had competed in the 1999 Australian Safari where she shocked the field by placing first in her class and finishing an impressive 15th overall. Following her one and only full season in the ARC, Swan raced in the Red Centre to Gold Coast and Classic Outback Trials and did more Australian Safaris.
"I competed in the 1999 Australian Safari, which was different from the ARC, but it was such an amazing experience, I wanted to do more of these events," said Swan.
"In 2008 and 2009 I did the Red Centre to Gold Coast trial, a ten day rally from Alice Springs, through the Northern Territory and outback New South Wales and Queensland.
"The distance events are so good; you can take a small chunk out of work, satisfy the need for speed and stay involved in the sport.
"My big goal is to compete in the East African Safari rally in a classic car.
"I love the idea of man or woman and machinery against the elements. I love the idea of endurance events and tackling different roads and conditions."
Swan lists her favourite memories as that 1999 Australian Safari, even though she rolled her Suzuki during one of the long 350 kilometre stages (a career disappointment) and having her mother co-driver with her in some of the endurance events, giving her the ability to share her sport with her family. She also fondly remembers the 2009 Classic Outback Trial were she won her first Rally stage, beating her dad for the first time.
As far as career disappointments and regrets go, there are not many. Yes she mentions that she would have liked to start racing earlier and would have liked another opportunity to race in the ARC, but doing those would have impacted her career away from the sport.
As someone that spent nine years heavily involved in the motorsport and automotive industry, Swan only ever drove in a Rally car, she was not interested in anything else.
Holden Racing Team (HRT) and Holden Special Vehicles (HSV) know of Swan well. She was the driver manager at HRT in 2000, looking after Mark Skaife and Craig Lowndes and the team's sponsors, and spent almost three years at HSV in a marketing and public affairs position.
Despite Swan being one of the first females to race full-time in the ARC she puts a quick stop to any mention of her being a pioneer (even though she kind of was).
"Being a female in what is traditionally a male dominated sport was never a big factor and I certainly never felt like a pioneer," said Swan.
"There were times when the point of difference was probably an advantage – like creating opportunities with sponsors – and other times when it probably was not.
"I just wanted to be the best and the fastest I could be, being a token in the sport wasn't an option.  That hasn't changed.
"I am proud of the fact that I put everything I had (financially, emotionally and physically) into giving it a go in the ARC.
"I am not sure my involvement had any sort of impact but if it in some way encouraged other girls to give driving a go then I am proud of that."
Nowadays, Swan is involved in the cosmetics industry, a world away from the dust and grease associated with motorsport.
"I'm working in the cosmetic and body care industry, I've been doing this for several years," said Swan.
"I'm in a nice smelling office with a room full of lovely girls and I still get to travel.
"I love my job, it allows be to fulfill by two great passions, rally and travel."