Jonathan Allard joins Titan Team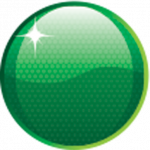 Californian Jonathan Allard has been named as the replacement driver for Tyler Walker in the Titan Racing outfit for the remaining rounds of the 2010/2011 World Series Sprintcars Championship.
Allard, who last weekend won the New Zealand Championship, jetted into Adelaide yesterday where he joined the team ahead of tonight's World Series round at Murray Bridge.
With the sudden departure of Walker during the Speedweek swing of the series last month, Titan Boss Reeve Kruck searched various parts of the globe for a suitable replacement in the team.
"I spoke with a lot of drivers to find someone to join us at short notice and in the end I think we've come up with a good solution to our situation," said Kruck.
"Jonathan's schedule allows him to run with us for the remainder of World Series and the big shows like the Classic. He's a great driver and we're lucky that he can work us into his schedule."
With only Australian drivers eligible to contest the Australian title, Sydneysider Adrian Maher will climb aboard the #36 Titan Garages/Oven U Maxim for the National Championships to be held at Warrnambool's Sungold Stadium later this month.
Maher has long been one of the country's most under-rated drivers, and was scheduled to drive the #36 at Titan Garages Archerfield Speedway for the WSS double header last weekend before it was rained out.
"I'm pleased we can add Adrian into our team at short notice," says Kruck.
"He respects his equipment and he runs well. I'm keen to see him drive our car."
Maher is pleased to have been considered for the 'fill-in' drive but openly admits it won't be a full-time arrangement with family commitments coming first.
"Unfortunately with my life as it is at present I'm not able to commit to travelling a great deal with the Titan Team so I'm never going to be able to come on full-time, but I am very excited about doing a few big races with them," said Maher.
"My son Ashton is starting to race motorbikes now and I really want to support him in doing that, but I am very grateful to Reeve and Bingo for the opportunity to drive their car."