Shannons Nationals confirms date change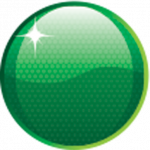 The Shannons Nationals Motor Racing Championships has confirmed it has changed the date of its Mallala round.
The Mallala round will now be held on May 13-15, two weeks later than originally scheduled.
The national-based racing series has switched the round of the South Australian circuit due to the late date change of V8 Supercars Championship's event at Barbagallo Raceway.
Shannons Nationals series director Rob Curkpatrick said that while the change does not suit all parties, it made the most sense to change the date.
"Due to a recent change to the 2011 V8 Supercars Championship schedule, we have had to reschedule our Mallala round to avoid a clash," he said.
"As there are now a lot of competitors, teams, officials, management, media and transport businesses involved with both series, we have a policy of avoiding a clash wherever possible.
"Whilst the change to 13-15 May doesn't suit everyone, it was clear that it suits the majority of stakeholders to make the change."
The exact make-up of the categories competing at each round will be finalised in the coming weeks.
See below for the revised 2011 Shannons Nationals event calendar …
| | | |
| --- | --- | --- |
| Round 1 | April 1-3 | Wakefield Park Raceway (NSW) |
| Round 2 | May 13-15 | Mallala Motor Sport Park (SA) |
| Round 3 | May 28-29 | Phillip Island 6Hr (VIC) |
| Round 4 | June 24-26 | Winton Raceway (VIC) |
| Round 5 | July 15-17 | Eastern Creek International Circuit (NSW) |
| Round 6 | August 12-14 | Morgan Park Raceway (QLD) |
| Round 7 | September 9-11 | Sandown Raceway (VIC) |
| Round 8 | November 4-6 | Phillip Island Grand Prix Circuit (VIC) |
| Round 9 | December 10-11 | Eastern Creek 8Hr (NSW) |