Morgan signals championship intent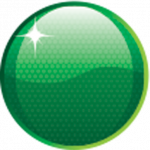 Top Fuel racer Darren Morgan has made clear his intentions for the 2010/2011 ANDRA Pro Series season – to claim his first ANDRA Pro Series Championship as a team owner.
So far the Victorian, who recently announced a new partnership with Hungry Jacks Mildura, is on the right track, leading the Top Fuel title chase with four rounds remaining.
Following the rain affected round at Queensland's Willowbank Raceway earlier this month, Morgan said the speed of his new look dragster was promising.
"It was very exciting to unveil the partnership with Hungry Jacks Mildura earlier in the month and the car had some good speed that I was looking forward to transferring into a top result, but the rain ended that thought," said Morgan.
"With four rounds left in the chase for the championship I'm two points ahead of Andrew Cowin, which in real terms is very little, we've just got to go out there and win every race possible now to win the championship."
On hand to help unveil the new look livery earlier this month was Hungry Jacks Mildura boss Greg Stephens.
"Being new to Top Fuel drag racing I was amazed at how well the car presented in Ipswich. If you haven't seen a top fuel drag race it is sure an experience," said Stephens.
"Then you go into the pits and watch the professional mechanics of Darren Morgan racing go to work. It is unbelievable watching a race engine being pulled apart and put back together within an hour. These guys are obviously devoted to the sport because they are all volunteers.
"Hungry Jacks are so proud to sponsor this team. We can't wait to read the headline 'Darren Morgan wins Championship'."
Morgan will next strap into the Hungry Jacks Top Fuel car in two weeks time for round four of the ANDRA Pro Series to be held at the Perth Motorplex on January 28/29, and is supported by Hungry Jack's Mildura, Visit Mildura, AEG Powertools, Shannons Insurance and Kennards Hire.