FIRST PICS: Rossi and Hayden unveil GP11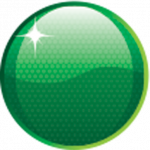 Former World Champions Valentino Rossi and Nicky Hayden have unveiled Ducati Course's 2011 MotoGP contender at the Wrooom media event in Italy.
The livery of the #46 bike had been the subject of some speculation since Rossi announced his move from Yamaha to Ducati last August – with the Italian's signature yellow highlights clashing with Ducati's preference for an all-red machine.
According to the team, the main improvements on the new bike are a flatter torque curve, upgraded anti-wheelie and traction control software, and a reduction in the rigidity of the chassis and swingarm – a major issue with the GP10.
The Ducati technical team has had a major reshuffle in the off-season, with a group of former Yamaha engineers and mechanics, including Jeremy Burgess, moving with Rossi to the Italian team.
Rossi himself admitted to feeling a little strange to be wearing a Ducati shirt after seven seasons in Yamaha blue.
"I feel quite strange speaking in red," he laughed.
"We were always big enemies with Ducati, so I need time to feel normal in this shirt!"
The nine-time World Champion also said the he is feeling increased pressure this season riding for Ducati.
"I will definitely have extra pressure with Ducati compared to the past, because a lot of fans around the world are curious about my performance with Ducati," he said.
"We have to manage this and it will be very hard work – maybe we won't be ready to win in the first races so I hope the fans will give us enough time."
Nicky Hayden, who returns for his third season with the team in 2011, said he won't change his approach now that Rossi has joined the team.
"It shouldn't change our approach on my side," said Hayden, who famously beat Rossi to the world title in a tense 2006 season.
"It's true the whole Rossi-mania thing will be different, but we've been team-mates before (at Repsol Honda in 2003) and know how it works.
"It won't be a negative, I'll be looking on the positive side.
"He brings a lot of experience and knowledge with his people, and it seems some of the things we're requesting are along the same lines, which is good for all of us. We have always got along well.
"The mentality of Ducati is a team one, it really is a family throughout. I think that's an advantage. We have a lot of work to do so we don't need to be working against each other."
After getting their first taste of the GP11 at the post-season Valencia test, Rossi and Hayden will get back aboard their new bikes in Sepang on February 1.
The Valencia in November was topped by Australian Casey Stoner, who left Ducati for Honda at the end of the 2010 season.
CLICK HERE to see Rossi and Hayden talk further about their 2011 plans
CLICK HERE to see the spectacular launch of the GP11