F1 to be broadcast in HD in Australia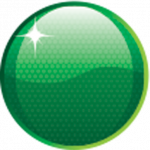 Formula One broadcasts around the world will be seen in high definition, including on Australian televisions.
Australian F1 broadcast rights holder One HD confirmed that the world's premier motor racing class will be played in all its glory, giving fans the best quality broadcast – direct to their lounge rooms.
The news comes after Formula One Management (FOM) confirmed that all broadcasters will receive the high definition feed this year.
Sam Heard, Head of Marketing – Sport at Network Ten told Speedcafe.com.au that the news is a coup for race fans.
"We have received confirmation from FOM that Formula One will be broadcast in high definition this year," Heard told Speedcafe.com.au.
"It's simply a better picture quality. We've actually had quite a few people ask us if it was going to be on high definition, so we put an update on our twitter yesterday that we were yet to get confirmation, and ironically, we got confirmation not long after that.
"It's something that Formula One fans should be very excited about."
The F1 season will commence on One HD with the first round in Bahrain on Saturday, March 12 (qualifying) and Sunday, March 13 (race). Australia's home round will be held in Melbourne on Friday, March 25 – Sunday, March 27.
Heard also confirmed yesterday that Network Ten's popular magazine program RPM will return in 2011. CLICK HERE for more …
You can follow One HD's Twitter @OneHD