Top Kart aiming to return to the glory days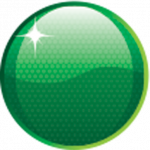 In 2011 Kart 1 Racing is aiming to return to the glory days of last decade where the Top Kart brand was one of the leading chassis in the CIK Stars of Karting Series.
Led by long-time karting figure Tim Craig and fellow Director Fergus Symes, the Kart 1 team will field no less than eight drivers across the three Pro categories in Australia's elite karting series.
"This is just one of the many changes that Kart 1 Racing will be making in 2011, with the new Top Kart Comer Australia Race team hitting back with numerous top drivers lining up on the grid this year," said Symes.
Included in the line-up for the Kart 1 Racing outfit will be last year's Eastern Creek round winner Kyle Ensbey, leading championship contender Justin Ruggier, rising star Macauley Jones and long-time Top Kart pilot Craig Stauner, all of whom will be competing in the Pro Gearbox (KZ2) category.
Anthony Vince will fly the flag in the Pro Light (KF1) category. Vince will be joined in a Top Kart by Jacob Parsons, who will once again be guided by Troy Hunt as he makes the transition into the senior ranks.
For a number of years Cameron Hill has been a front-runner in the Junior National categories in a Top Kart and this year he will be joined by Holly Patrizi in the Pro Junior (KF3) category.
For Craig, he believes the time is right for Top Kart to return to the top level of the sport in Australia.
"As many people would remember earlier this decade Top Kart was the chassis to beat in the CIK style of racing here in Australia. We won many of the championships through these years and now with the return of the growing series it's only a matter of time until the Top Kart brand will be back on the podium in the CIK Stars of Karting Series," said Craig.
"The results from the factory team in Europe over the previous years, and with factory support and access to the latest factory race components as they become available throughout the year, we are looking forward to a big 2011."
The Top Kart brand has captured eight titles in the CIK Stars of Karting Series since the inaugural series in 1993, including four straight Pro Junior championships which began with current V8 Supercar driver Tim Slade winning the prestigious title in 2001.