Queensland floods take toll on race tracks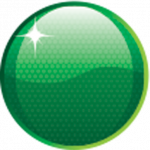 The extreme weather conditions smashing South-East and Central Queensland have taken their toll on several major motorsport events and venues.
Popular circuit racing tracks Queensland Raceway and Lakeside – both owned by John Tetley – have been hit hard by the devastating floods ravishing the state.
Tetley reports that while both circuits will survive, there is a cause for concern.
"Lakeside has got about 1.3 metres of water at Hungry (Corner). It's totally underwater," Tetley said.
"The dam is overflowing big time. Down through the driver training area is totally underwater, however, I'm not overly concerned with that. We suffered a similar thing in December, so I'm pretty sure it will be OK. A number of our beautiful botanic gardens are no longer there, though.
"Where we are in trouble is in Ipswich. They've closed the highway south of us. We're currently acting as a holding depot for trucks – probably as many as 150 trucks parked are in there to get them out of the way.
"The drains at QR are at their capacity. We have half an inch of water through our workshop and the dam at the southern end of the track is chockers, so we've got large pumps trying to keep that down. Once it gets too high, it becomes difficult to get down.
"But I'm confident that we'll be OK with the measures we've taken."
Tetley also told Speedcafe.com.au that the scheduled resurfacing of Queensland Raceway this month has been cancelled and will be completed in November. CLICK HERE for complete story.
Officials of the Morgan Park Raceway at Warwick have been left with a "wait and see" game with all roads to their facility completely blocked.
The track has just been lengthened by 0.9km to provide a 3km layout, which has been given the thumbs up by club and professional racers.
While test and practice days were set to be begin again next week, it is unlikely that the track will be in use again until the middle of next month, according to President Bill Campbell
"There was a bit of silt and stuff around on Sunday, but we have not been able to get to it since," said Campbell.
"We were trying to cut the grass and tidy the place up, but the tractors kept getting bogged. It has been a few days, but hopefully everything is alright out there."
The three events at Archerfield Speedway had to be re-scheduled or cancelled last week and events this Friday and Saturday look unlikely.
Willowbank Raceway organisers cancelled Round 2 of the New Year Drag Racing Series that was scheduled for this weekend with good reason. The majority of the venue's surrounds are completely water-logged and several parts of the strip itself are covered in water.
Kart tracks around the region have taken a hammering with the Cooloola track at Gympie and the Greer Park Raceway at Toowoomba almost under water.
A host of two and four-wheel dirt track venues have been badly damaged or destroyed.
The Gladstone Kart track is in the middle of a total re-surfacing, but that is expected to be delayed months because the Queensland Government has brought in every available resource to try and repair flood-damaged roads around the state.
Organisers of Rally Queensland are also on a "wait and see" program for the scheduled May 13-15 event.
The floods have directly effected the roads for the event in the Mary Valley in the Gympie Region, but it will be sometime before they can be reached for assessment.
It is unlikely the event will be cancelled, but revision of the stages is highly probable.
Despite major flooding in their downtown areas, both the Rockhampton and Bundaberg Kart Clubs have so far escaped any major flood damage.
If your track or venue has been damaged by the floods, let us know by contacting [email protected] – send us some details and images.