QR delays track resurface due to floods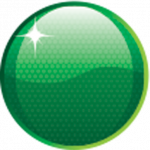 Queensland Raceway officials has elected not to resurface the its circuit due to the devastating floods in the Ipswich and surrounding areas.
The Ipswich circuit's owner John Tetley has decided to delay the resurfacing of the 'Paperclip' until November, at the earliest, as international road construction company Fulton Hogan (contracted to resurface the track) will be required to repair roads around the affected Queensland area.
"The resurface of 28-29 January is not going to happen," he told Speedcafe.com.au.
"Fulton Hogan's biggest issue is that they're going to need all of their capacity for road repairs, so we've agreed to delay our resurfacing of the track.
"It's selfish to be resurfacing a race track when people need roads. I'm not quite sure how that will finish up yet, but it does mean that we probably won't get the track resurfaced until November – and that's a bit a shame."
Tetley says that even without the resurfacing, there should be no issue holding race meetings at the track – including the V8 Supercars Championship event in August this year.
"The track has been fine, we won't have any problems holding meetings without it being resurfaced," he said.
"We held a Power Cruise there on the weekend, and believe it or not, we got nine hours of running without rain."