New restart rules for IndyCar Series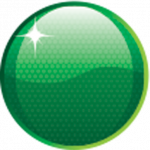 The IZOD IndyCar Series will feature NASCAR-style double-file restarts on ovals this season.
The new rule was announced by series organisers yesterday at the championship's inaugural 'state of the sport' public address.
IZOD IndyCar Series president of competition and racing operations Brian Barnhart explained the decision to change the restart procedure.
"We're trying to increase the excitement and drama around the events," said Barnhart.
"Much of it is a response to fans' expectations."
Stan Sport is the only way to watch every round of the INDYCAR SERIES. Click here for all the action streaming ad-free, live and on demand.
The rule will debut at the Indianapolis 500 on May 29, and won't be seen on road courses due to the potential for accidents.
"At venues such as Barber, you have a right-hander and left-hander coming up on the start/finish line," explained Barnhart.
"You don't have time to get two wide. It's easier to do that coming for the initial start because guys are willing to run off-line because the track is clean.
"They won't do that an hour into the race."
IndyCar also announced that in 2011 the pit order for the field will be based on the qualifying performance from the previous similar venue instead of based on entrant points standings, and that one set of tires will be allowed for each segment of road and street course qualifying.
Off-track changes include a new logo for the sanctioning body of the IZOD IndyCar Series, Firestone Indy Lights and Mazda Road to Indy – which will now be known as INDYCAR.
INDYCAR bosses are hoping to create a resurgence in interest in the category over the coming years, with more American drivers and a greater television package in the United States sure to boost the local following before a fresh set of technical regulations debuts in 2012.
Australian drivers Ryan Briscoe and Will Power are both expected to contend for this year's championship, after falling agonisingly short in 2009 and 2010 respectively.
The Penske stable-mates are likely to find stiff competition from Helio Castroneves in the team's third entry, while two-time defending champions Ganassi Racing has strengthened its already formidable line-up of Dario Franchitti and Scott Dixon by adding a two-car satellite outfit (CLICK HERE for previous story).
See below for the 2011 IZOD IndyCar Series calendar and video highlights of the 2010 season
| | | |
| --- | --- | --- |
| Date | Track | Venue |
| March 27 | Streets of St. Petersburg | 1.8-mile street course |
| April 10 | Barber Motorsports Park | 2.3-mile road course |
| April 17 | Streets of Long Beach | 1.968-mile street course |
| May 1 | Streets of Sao Paulo | 2.536-mile street course |
| May 29 | Indianapolis Motor Speedway | 2.5-mile oval |
| June 11 | Texas Motor Speedway | 1.5-mile oval |
| June 19 | The Milwaukee Mile | 1-mile oval |
| June 25 | Iowa Speedway | .875-mile oval |
| July 10 | Streets of Toronto | 1.755-mile street course |
| Aug. 7 | Mid-Ohio Sports Car Course | 2.258-mile road course |
| Aug. 14 | New Hampshire Motor Speedway | 1-mile oval |
| Aug. 28 | Infineon Raceway | 2.303-mile road course |
| Sept. 4 | Streets of Baltimore | 2-mile street course |
| Sept. 18 | Twin Ring Motegi | 1.5-mile oval |
| Oct. 2 | Kentucky Speedway | 1.5-mile oval |