David Coulthard promoted to F1 commentator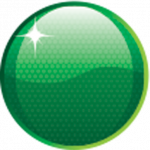 Australian Formula One fans will hear a new voice in the commentary box this season, with the BBC announcing that David Coulthard will step-up to commentary duties alongside Martin Brundle.
The much-rumoured reshuffle will see Martin Brundle move to the role of main commentator – marking a step away from the traditional format of having ex-drivers in expert comments-only roles.
Having retired from 14 full seasons of Grand Prix racing at the end of 2008, Coulthard began his broadcasting career as an analyst for the BBC's Formula One coverage in 2009.
"I'm very excited to be joining forces with Martin in this new role of co-commentator," said Coulthard in a BBC statement.
"F1 is all about challenging yourself and this will be a big challenge for me, but one that I am looking forward to.
"There is a great team on the BBC F1 show and we're looking forward to the year ahead and to bringing something new to our loyal viewers."
Brundle raced against Coulthard in his final years in the driver's seat, and enjoys a healthy relationship with the Scot.
"I'm absolutely delighted and very motivated that BBC Sport has asked me to become the lead Formula 1 commentator alongside David Coulthard," said Brundle.
"We have been friends, rivals and colleagues for 18 years and combined we have driven in more than 400 F1 Grands Prix and attended over 700.
"I've never felt more passionate about Formula 1 and I can't wait to get started."
Jonathan Legard, the man Brundle will replace, preempted the BBC's official announcement yesterday, using Twitter to say that he is "investigating various options, home and abroad, in F1 and outside."
Legard had commentated Formula One races for radio prior to joining the BBC for the 2009 season in place of James Allen.