Will Power consoles Toowoomba's flood victims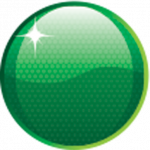 Australian international open-wheel star Will Power has spent the night on the phone to friends and family in the wake of the devastating tsunami-like conditions that the wreaked havoc on his home town of Toowoomba, Queensland late yesterday.
Power, based in Charlotte, North Carolina, was in Indianapolis on media duties today for Team Penske, which he drives for the IndyCar Series, when contacted by Speedcafe.com.au.
An eight metre wall of water rushed through the main streets of Toowoomba yesterday destroying cars, business and homes. Tragically eight people have lost their lives in the disaster and more than 72 people are reported missing.
The massive front of water is now ripping through low-lying areas and is making its way towards Queensland's capital city of Brisbane. The current drama is the latest chapter in a flood crisis, which has been crippling Queensland for several weeks.
"I have been keeping an eye on the Queensland floods and people have been asking me about Toowoomba, but I just keep saying we were fine because we are on top of a mountain range," said Power.
"I could not believe it when I heard the news and saw some of the imagery from Toowoomba overnight. It was incredible and my thoughts are with everyone in Toowoomba and the rest of Queensland right now.
"My dad's business has been badly effected, but the family is safe and that is the main thing. It is terribly sad when you think of the people that have lost their lives and of the families searching those that are still missing.
"It is just hard to imagine anything like this happening in Toowoomba."
Power said that he was impressed, but not surprised, at the fund raising efforts to date to help flood victims, but said that he current on-going issues made donations even more vital.
"I would urge all Australian and international motorsport fans to get behind the fund-raising efforts which are going to be even more vital now," said Power.
"Queensland is a fantastic motorsport state from grass-roots kart racing to the several V8 Supercar teams that make the state their home and then there is obviously the Gold Coast 600 in October.
"We need to keep our fingers crossed that the rain stops soon and that the damage is somehow restricted.
"Australians are a tough and very generous bunch, but any help that fans can give, I am sure would be much appreciated."
You can donate to the Premier's Disaster Relief Appeal by phoning 1800 219 028, by logging on to www.qld.gov.au/floods <http://www.qld.gov.au/floods> (click here) or by making a direct deposit at Premier's Disaster Relief Appeal – BSB: 064 013; Account: 1000 6800.
See below for a video of the floods in Toowoomba …