Leanne Tander to take maternity leave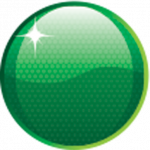 Leanne Tander will not return to the Touring Car Masters presented by Autobarn this season, after announcing that she will be taking 'maternity leave' from the sport.
Leanne and husband, Holden Racing Team driver Garth Tander, are expecting their first child in July.
Not surprisingly, the pair are delighted with the news, of which they first became aware towards the end of last year.
"The timing couldn't be better,"
explained Leanne in an official statement.
"I had a couple of options for 2011 but didn't want to let anyone down by starting the season
and then having to quit if I fell pregnant part way through.
"This way, the decision has been made
for me!"
Tander raced a Wilson Security-baced XA Falcon GT in the 2010 Touring Car Masters – taking a single victory in the Sunday morning race at Bathurst.
Since finishing third in the 2000 Australian Formula Ford Championship, Tander has raced in a variety of categories, including the V8 Supercars Development Series and the Formula 3 Australian Drivers Championship.
After returning to the Bathurst 1000 in 2009 for the first time in eight years, Tander could not secure a drive in either the Development or Championship Series last year.
"Until now, my focus has always
been 100% on getting a full-time V8 Supercar drive," said Tander.
"It has become apparent over the last year, however, that the
chances of me landing that drive were slim to none, at best.
"So it seemed to me that now is as good
a time as any to start a family."
Tander however is adamant that she is
not retiring from the sport, but was hesitant to set a date for a return.
"I've never had a baby
before so who knows how I'll feel afterwards?" she said.
"I'm just going to play it by ear and see what happens but I
would definitely love to get back behind the wheel again one day."