Shannons Nationals considers date change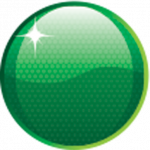 The 2011 Shannons Nationals calendar may undergo a late change due to a date clash with Perth's V8 Supercars event.
With V8 Supercars moving their Barbagallo meeting to the April 29 – May 1 weekend (CLICK HERE for previous story), the Shannons round scheduled for the same weekend at Mallala may be moved a week forward.
Shannons Nationals series director Rob Curkpatrick said that the situation will become clear by the end of the week, describing the chances of a change as "50:50."
"We're talking to all parties at the moment to see what the best option is," he told Speedcafe.com.au.
"Whether we leave it where it is or not, that's the dilemma at the moment."
Curkpatrick also added that changing dates was not something that could be done without serious consideration of the consequences.
"It's very simple to swap, but we've got to make sure that all the parties are happy to make that change, and I'm not sure that we're there yet," he said.
"It's mainly an issue with officials. I think that was one of the reasons that the V8s changed their date – it's hard to get officials on Mother's Day."
Prior to the moving of the Perth event, the 2011 Shannons Nationals and V8 Supercars calendars featured no clashing dates.
"We've gone out of our way to do that," said Curkpatrick.
"We held off a bit longer and had a closer communication to manage avoid clashes (that occurred in 2010).
"It's more so a problem this year when you've got Porsche GT3 Cup and Carrera Cup.
"We've got some people, whether it's teams or whatever, working with V8 Touring Cars, that's getting stronger and we don't need it to clash with the Fujitsu Series.
"Then we've got Commodore Cup, with some guys doing both, so it's more of an issue than it used to be.
"Once upon a time it didn't really matter, but it does now."
CLICK HERE to view the current Shannons Nationals calendar