Rookies set to spice up Budweiser Shootout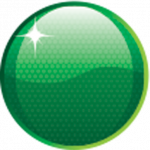 The addition of past Rookie of the Year winners into the field is set to spice up NASCAR's season-opening Budweiser Shootout at Daytona.
According to an official list released by NASCAR, 30 drivers will be eligible to enter the 75 lap non-points race on February 12.
To race in the event, drivers must have either qualified for the 2010 Chase for the Sprint Cup, previously won the Sprint Cup, Budweiser Shootout or a Daytona Sprint Cup points race, or taken the Rookie of the Year honours in the last 10 seasons.
The addition of the Rookie of the Year winners for 2011 sees Juan Pablo Montoya, Regan Smith, Joey Logano and Kevin Conway eligible for the first time.
Robin Pemberton, vice president of competition for NASCAR, says the former rookies will add to the spectacle of the event.
"When you take a look at the field for this year's Budweiser Shootout at Daytona, it's loaded with all-star caliber drivers," said Pemberton.
"From former series champions and Chase drivers, to the past 10 rookie of the year performers, to drivers who have had success at Daytona, we believe the fans are in store for a terrific and highly competitive event on a brand new racing surface."
The entire Daytona circuit has been resurfaced since the Sprint Cup last visited the venue.
Several drivers took part in a tyre test last December on the new surface, and reported minimal tyre wear in comparison to previous years – potentially changing the makeup of the famous race.
Richard Childress Racing's Kevin Harvick won the 2010 Budweiser Shootout, before finishing seventh in the Daytona 500 – won by Earnhardt Ganassi Racing's Jamie McMurray.
No driver has won the Shootout and the 500 in the same year since Jeff Gordon in 1997.
See below for a full list of drivers eligible for the 2011 Budweiser Shootout, as well as NASCAR's official promotional video for the race
| | |
| --- | --- |
| Jimmie Johnson | 2010 Chase contender |
| Denny Hamlin | 2010 Chase contender |
| Kevin Harvick | 2010 Chase contender |
| Carl Edwards | 2010 Chase contender |
| Matt Kenseth | 2010 Chase contender |
| Greg Biffle | 2010 Chase contender |
| Tony Stewart | 2010 Chase contender |
| Kyle Busch | 2010 Chase contender |
| Jeff Gordon | 2010 Chase contender |
| Clint Bowyer | 2010 Chase contender |
| Kurt Busch | 2010 Chase contender |
| Jeff Burton | 2010 Chase contender |
| John Andretti | Daytona points race winner (1997) |
| Geoff Bodine | 1986 Daytona 500 winner |
| Kevin Conway | 2010 rookie of the year |
| Derrike Cope | 1990 Daytona 500 winner |
| Dale Earnhardt Jnr | 2004 Daytona 500 winner |
| Bill Elliot | 1985, '87 Daytona 500 winner |
| Kasey Kahne | 2004 rookie of the year |
| Bobby Labonte | 2000 series champion |
| Terry Labonte | 1984, '96 series champion |
| Joey Logano | 2009 rookie of the year |
| Sterling Marlin | 1994, '95 Daytona 500 winner |
| Mark Martin | 1999 Shootout winner |
| Jamie McMurray | 2010 Daytona 500 winner |
| Juan Pablo Montoya | 2007 rookie of the year |
| Ryan Newman | 2008 Daytona 500 winner |
| Ken Schrader | 1989, '90 Shootout winner |
| Regan Smith | 2008 rookie of the year |
| Michael Waltrip | 2001, '03 Daytona 500 winner |