New engineering line-up at PMM for 2011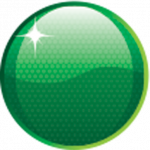 Paul Morris Motorsport will enter the 2011 V8 Supercars Championship with a brand-new engineering line-up.
Supercheap Auto Racing's Russell Ingall will have former Dick Johnson Racing engineer Mark Fenning in his corner, while fellow DJR man (and James Courtney's former data engineer) Blake Smith has been promoted to become the Steve Owen's race engineer for the VIP Petfoods Commodore VE.
Team owner Paul Morris says that he is confident that his new engineering staff will be a bonus for his squad.
"I'll be there to help Blake. He hasn't been a race engineer before, so I'll be there to give him as much support as I can," he told Speedcafe.com.au.
THE FINAL RACE OF THE 2023 REPCO SUPERCARS CHAMPIONSHIP ON ONE OF THE WORLD'S BEST STREET CIRCUITS. GO ALL IN AT THE VAILO ADELAIDE 500, CLICK HERE TO BUY TICKETS
"There's two sides to race engineering, making sure you have all of the right stuff in the car and have it set-up right, and the other side is calling the shots in the race.
"I'm confident that once the flag drops, I can call the shots better than anyone out there. All that Blake will have to do is give me the numbers in terms of fuel and when the windows open up and we'll work it out."
While there's a rookie attending to Owen's car, Fenning replaces Brad Wischusen at the helm of the #39 Supercheap Auto car. Fenning was the race engineer for Steve Johnson's Jim Beam Falcon last year.
Also, former Triple Eight crew chief Steve Robertson moves into PMM as the team manager.
"Brad Wischusen is in The States at the moment. He's having a bit of a holiday, and he's looking around there and in Europe for a new gig. He'll definitely be a huge asset for someone," Morris said.
"Mark will be fine. Being a race engineer, it's about keeping it simple. You don't have to reinvent the wheel. You only have to work out what spring you want in it and how you want the shocks and then you just go racing. I don't think it's an over-complicated job.
"It will take our guys some time to find their feet, but that's the good thing about having Steve Owen come in – when the systems get put in place, we'll be in a really good position.
"Our style of going racing in the past was really shot from the hip, so Steve Robinson will be there to keep an eye on that stuff. Roland goes about his stuff a lot more methodically and a lot of process. I'm sure we'll be able to learn a lot from that.
"Nothing in the structure of our business will change. I think it will just change some of the processes."
The 2011 V8 Supercar Championship will come together at the official season launch test at Eastern Creek on January 29 before the Championship kicks off proper at the Yas V8 400 at Yas Marina Circuit in Abu Dhabi on February 11- 12.