Jean Louis Schlesser wins 'true Dakar'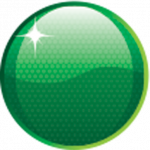 French rally-raid legend Jean Louis Schlesser remains unbeaten in the Africa Eco Race after taking his third consecutive event victory.
Running down Africa's north-west coast, the Africa Eco Race has run annually since 2009 – the first year that the ASO-run 'Dakar Rally' moved to South America due to safety concerns.
Schlesser, who won back-to-back Dakars in his self-made buggies in 1999 and 2000, lost time  with broken power steering on Stage 2, before winning six of the event's remaining eight stages to take the overall victory.
"We had to manage until the end, without doing any mistake," explained Schlesser after reaching Dakar's famous Lac Rose beach.
"I am so glad to win this third rally in a row, furthermore because the level is still increasing.
"I thought that after my problems of the first two stages, it would have been difficult to win. I had to work hard…"
Belgian Stéphane Henrard finished less than two hours behind Schlesser to take second in his VW TDI-powered Buggy, ahead of Frenchman Jerome Pelichet in his Bowler.
Twenty of the 28 starters in the Auto category completed the 10-stage marathon event, with three-time winner and former director of the Dakar Rally Hubert Auriol the last finisher in his Predator.
Frenchman Willy Jobard took out the Moto division by more than five hours on his KTM.
While just four competitors took to the desert on motorcycles, Jobard was delighted with his victory.
"What a beautiful rally – I will never forget this experience," he said.
"I am so happy and proud to win because even if there were not a lot of bikes, it was a huge fight against the others, and myself. I advice all the riders to come here to enjoy themselves…"
Czech Tomas Tomecek won the Truck class in his Tatra, with four of the division's six entries reaching the finishing line.
See below for a video promoting the 2011 Africa Eco Race