Bathurst 12 Hour entry list released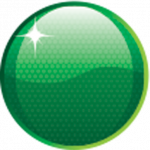 The official entry list for the 2011 Armor All Bathurst 12 Hour has been released.
Twenty GT cars and eight production cars are set to contest the February 4-6 event, with 12 different marques represented across five classes.
The Class A line-up is headed by the two previously announced Joest Audi R8 entries, one of which will have five-time Bathurst 1000 winner Craig Lowndes at the wheel.
Ferrari 430s for Peter Edwards/John Bowe/Tim Leahey (Maranello Motorsport) and Hector Lester/Luke Searle/Allan Simonson (Rosso Verde Ireland) will also contend for victory.
Four Porsches have been entered in Class A, led by two-time defending Australian GT Champion David Wall, who will share his GT3 Cup S with father Des Wall and Tasmanian Greg Crick.
Dean Grant's Mosler MT900 rounds out the Class A contenders.
A further six Porsches make up Class B, which includes a 997 GT3 Cup for Peter Boylan/Geoff Morgan/Rick Bates, plus two New Zealand entries from the Motorsport Services team.
Class C will have a variety of contenders, with BMW, Corvette, Lotus and Nissan all represented.
Paul Freestone's Corvette will continue its Australian GT Championship battles with Tony Alford's Nissan GTR, while the BMW M3 of Beric Lynton/Matthew Mackelden/John Modystach will join what is expected to be a highly competitive class.
Just one Mitubish Lancer Evo has been entered for Class D, after 11 of the cars contested last year's production car-only event.
The Evo, entered by Alan East Motorsport, will compete against a single Subaru WRX STi and Peter O'Donnell's BMW 335i – the reigning 12 Hour winner.
Five cars have entered Class E, with Paul Nelson and Bob Holden stepping up from a Toyota Yaris to a Ford Falcon XR8 for the event.
The Falcon will be pitted against three six-cylinder BMW 130is and Ryan McLeod's four-cylinder HSV VX-R Turbo for the class victory.
While pleased with the number of GT entrants, Event Director James O'Brien said he was disappointed with the lack of interest from production car competitors.
"The number of GT cars entered has exceeded my expectations," he said.
"There is great variety and depth amongst this grid – it looks to me like there will be plenty of cars fighting for the win and that's what we want to see.
"We are especially looking forward to welcoming the five cars from overseas. We are very pleased to have international interest in the event and I'm sure this will grow in the future.
"Clearly the number of production car entries is disappointing, reflecting a combination of factors such as the general economy, increased competition from other production car endurance races, ineligibility of some vehicles and the fact some did not want to compete alongside GT cars.
"However we are really looking forward to seeing the mix of GT and Production vehicles going head to head in what should be an exciting and competitive Armor All Bathurst 12 Hour across the board."
See below for the official entry list
Class A – GT3 Outright
| | | | | | |
| --- | --- | --- | --- | --- | --- |
| No | Driver 1 | Driver 2 | Driver 3 | Manufacturer | Model |
| 2 | Dean Grant | Max Twigg | Geoff Emery | Mosler | MT 900 |
| 7 | Mark Eddy | Craig Lowndes | Warren Luff | Audi | R8 LH5 GT3 |
| 8 | Darryl O'Young | Marc Basseng | Christopher Hies | Audi | R8 LH5 GT4 |
| 12 | Marc Cini | David Reynolds | Dean Fiore | Porsche | GT3 Cup S |
| 17 | Peter Edwards | John Bowe | Tim Leahey | Ferrari | 430 GT3 |
| 29 | Tony Quinn | Klark Quinn | Craig Baird | Porsche | GT3 R |
| 37 | Hector Lester | Luke Searle | Allan Simonson | Ferrari | 430 GT3 |
| 38 | David Wall | Greg Crick | Des Wall | Porsche | GT3 Cup S |
| 69 | James Koundouris | Theo Koundouris | Steve Owen | Porsche | GT3 Cup S |
Class B – GT3
| | | | | | |
| --- | --- | --- | --- | --- | --- |
| 6 | Peter Boylan | Geoff Morgan | Rick Bates | Porsche | 997 GT3 Cup |
| 10 | Andrew Waller | Cade Bell | Craig Willis | Porsche | 997 GT3 Cup |
| 39 | Paul Tressider | Shane Smollen | Simon Middleton | Porsche | 997 GT3 Cup |
| 23 | Roger Lago | Matthew Kingsley | David Russell | Porsche | 997 GT3 Cup |
| 66 | Scott O'Donnell | Simon McLennan | Miro Kinopka | Porsche | 996 GT3 Cup |
| 67 | Allan Dippie | Stephen Thompson | Mark Maddren | Porsche | 996 GT3 Cup |

Class C – GT4
| | | | | | |
| --- | --- | --- | --- | --- | --- |
| 25 | Paul Freestone | Hayden Pullin | David Seiders | Corvette | 206 |
| 44 | Tony Alford | Peter Leemhuis | Mal Rose | Nissan | GTR R35 |
| 62 | Adam Gowans | Richard Meins | Chris Lillington-Price | Lotus | Exige S |
| 63 | Rob Thomson | Jon Mills | TBA | Lotus | Exige S |
| 80 | Beric Lynton | Matthew Mackelden | John Modystach | BMW | M3 |
Class D – Production (High Performance)
| | | | | | |
| --- | --- | --- | --- | --- | --- |
| 3 | Dean Herridge | John O'Dowd | Angus Kennard | Suburu | WRX STI |
| 28 | Peter O'Donnell | Matt Hansen | Christian D'Agostin | BMW | 335i |
| 43 | Leigh Burges | Damien Flack | Neil McFadyen | Mitsubishi | EVO IX GSR |
Class E – Production (Performance)
| | | | | | |
| --- | --- | --- | --- | --- | --- |
| 16 | Paul Nelson | Bob Holden | TBA | Ford | XR8 |
| 26 | Bruce Thomlinson | Geoff Fontaine | Richard Gartner | BMW | 130i |
| 50 | Ryan McLeod | TBA | TBA | Holden | HSV VX-R Turbo |
| 27 | Allan Shephard | Garth Duffy | TBA | BMW | 130i |
| 68 | David Glasson | Dennis Roderick | Aaron Harris | BMW | 130i |