Australian Formula 3 team heads to NZ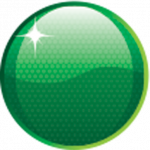 Australian Formula 3 racing's most successful outfit, Team BRM, will head across the Tasman later this week to contest New Zealand's Toyota Racing Series.
The Adelaide, South Australia, based team will operate the Dart International entry of 20-year-old New Zealand driver Alastair Wootten.
While the car will be entered under the Dart International banner, the name of Wooten's family team, Team BRM manager Mark Rundle and mechanic Chris Fathers will be based in New Zealand to run the program.
Dart International is one of two single-car teams in the 2011 field, with the bulk of the grid run by ETEC Motorsport (five cars), Giles Motorsport (four cars), M2 Competition (four cars) and Velocity Motorsport (three cars).
Team BRM last competed in New Zealand in 2004, when Formula 3 cars contested the prestigious Lady Wigram Trophy.
According to Team BRM manager Mark Rundle, the TRS will complement the squad's existing programs in the Australian Formula 3 and Formula Ford Championships.
"As a team we have had a long history working with New Zealand drivers, and we're looking forward to doing the same with Alastair and the Dart International team during the Toyota Series this year," said Rundle.
"When this opportunity came up via Steven Giles of Giles Motorsport, who has worked as our Formula Ford team engineer for two years now, we jumped at it.
"Alastair has shown in the past what he is capable of and we hope that all the pieces can come together for a successful attack on the TRS title."
A strong list of international drivers set to contest the 2011 TRS will have their first test of the cars this Wednesday, ahead of the opening round at Teretonga this weekend.
The local contingent, which includes former BRM Formula 3 driver Mitch Evans, completed their own official pre-season test in December.
CLICK HERE for Speedcafe's previous story on the makeup of the 2011 Toyota Racing Series field.