Schatz snares another $50k victory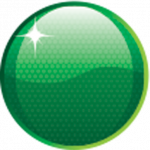 Four-time World of Outlaws Champion Donny Schatz claimed his ninth $50,000 to win Scott Darley Classic at Tyrepower Sydney Speedway on Saturday night.
While many of his victories in the past have been dominant affairs, this year's win was far from this with Schatz making a pass on the outside of Craig Dollansky exiting the final corner to snare the victory.
"That was a heck of a race. If I enjoyed it that much – the fans must have loved it. I am so excited after that one!" said Schatz.
"We have been struggling in the last few shows and tonight we went back to square one – and this is square one.
"This is an awesome event; it's great to be back in Sydney and I can't wait to come back next year."
Dollansky was disappointed with his runner-up position lamenting on missed opportunities.
"I hate finishing second, especially in these big races. Donny Schatz is just the best in the business but hopefully one day, someone else will win the 50 grand!" said Dollansky
Fellow American Shane Stewart crossed the line third.
The 40-lap A-Main – which ran the last 34 laps without stoppage – was a game of chess as drivers like Cody Darrah, Joey Saldana and the winning trio continually swapping positions throughout.
The only yellow of the race occurred with six laps in the books when Jeremy Cross spun on turn four. From that point on, it was survival of the fittest as 23 of the original 24 starters completed the 40 lap race distance.
One of the highlights of the A-Main was watching Cody Darrah try to make high-line moves through the field. This was to no avail however as he slipped back to finish towards mid-pack.
The best of the Australians home was Ben Atkinson who finished seventh followed by Roddy Bellbowen who placed eighth after methodically working his way forward from his starting position deep in the pack.