Trouble for BMW as VWs charge on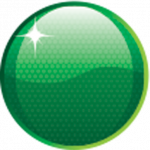 BMW's chances of taking overall victory in the Auto division of the 2011 Dakar Rally were dented on Stage 6, where Stephane Peterhansel lost time with a variety of issues.
The day saw a 456km special stage, taking competitors around in a loop from Iquique to Arica on the Peruvian border.
Carlos Sainz (Auto) and Marc Coma (Moto) extended their leads in the overall standings.
Auto
Having taken his first stage win of the 2011 Dakar on Stage 5, Peterhansel lost over 12 minutes to rally leader Carlos Sainz on Stage 6.
After a strong start to the stage that indicated the Frenchman would gain over a minute on the Volkswagen pilot, Peterhansel made a navigational error, costing him several minutes.
This problem was dwarfed however by four punctures suffered during the stage – continuing the BMW's problems from earlier in the rally – resulting in a fifth place classification for the day.
"It didn't go very well today," admitted Peterhansel.
"We missed one of the Way Points when we were crossing some dunes. We had to turn back and lost 4 to 5 minutes there.
"After that, we had a series of punctures, four times in all. We only had three spare wheels, so we had to stop regularly to inflate that last wheel.
"We paid for our setbacks quite heavily today. It's bad news before the rest day."
Sainz picked up his 21st Dakar stage victory by beating home team-mate Nasser Al-Attiyah by just nine seconds, keeping Al-Attiyah within three minutes of the former World Rally Champion in the overall standings.
In a strong day for Volkswagen, Giniel De Villiers and Mark Miller took third and fourth.
Despite his dramas, Peterhansel remains third overall – albeit some 15 minutes behind Sainz.
De Villiers, who took Volkswagen's first Dakar victory two years ago, remains fourth, ahead of Kryzystof Holowczyc in the second of the BMWs.
Moto
Portugal's Ruben Faria has continued his run of winning a stage in each Dakar he has contested – taking Stage 6 from his countryman Helder Rodrigues.
The designated 'water carrier' for outright contender Cyril Despres, Faria started the stage cautiously, before pushing hard from the 200km mark.
"200 km from the finish, I overtook Despres, (Marc) Coma, Rodrigues and Chaleco (Lopez)," said Faria after the stage.
"I stayed with them, so I think I should have won. As Cyril's water carrier, I always ride sensibly, but there are times when I can take advantage of the situation.
"I started 7th this morning and that helped me. I think Cyril will be happy for me".
Outright contenders Despres and Coma were third and fourth on the stage respectively, with the Spaniard's lead now under nine minutes.
The two KTM riders both reported the difficulty of the stage, with vibrations in Despres 450cc machine adding to his issues.
"I don't know what caused it," said Despres of the vibrations.
"After the refuelling point, the bike started to vibrate and I didn't know whether to stop or not, in case the engine was going to blow.
"I slowed down a bit and in the end I finished at the same time as the others. Honestly, it's a miracle that I finished.
"The only positive thing is that I'm here, but it was 'squeaky-bum' time for 200 km and that's not reassuring".
Local hero Fransico Lopez remains third in the overall standings on his Aprillia, 22 minutes down on Coma, while Rodrigues and Faria hold down fourth and fifth.
The Aussies
With Bruce Garland now out of the rally (CLICK HERE for news story), the Australia interest in the 2011 Dakar now rests largely with the Moto division.
Warren Strange had been running 83rd in the overall classification at the beginning of Stage 6, but is now also out of the rally, having suffered a heavy fall that damaged his shoulder.
This leaves just Jacob Smith and Simon Pavey in the rally, with Smith continuing his strong run in 34th overall, despite losing time down in 50th place on Stage 6.
Pavey is 71st overall after finishing 47th on Stage 6, picking up time on his competitors through the technical opening part of the stage.
Tomorrow
Day 7 of the 2011 is a rest day in Arica, with riders and drivers preparing for a testing 611km special stage that will take them to Antofagasta the following day.
Video Report