Garland: Pain in crash was unbelievable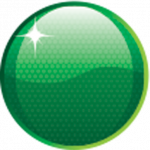 Australian Dakar competitor Bruce Garland has described the pain of fracturing his spine on Stage 5 of the 2011 event as "unbelievable."
Garland was forced out of the rally after his Isuzu D-MAX ute bounced off a sand dune and landed heavily during the gruelling stage that took competitors from the Atacama Desert to the Pacific Ocean.
CLICK HERE for yesterday's news story.
Remarkably, Garland and co-driver Harry Suzuki completed the stage, before the driver was admitted to a hospital in the Chilean city of Iquique.
Garland's Isuzu Motorsports team released a statement today, in which the  rallying veteran described his incident.
"I knew I was in trouble as soon as we landed," said Garland.
"I felt my spine crunch. I've landed hard plenty of times but never had this much pain. It was unbelievable.
"I just drove off the main track so we were out of the way of the crazy truck racers, and then I got out and lay down.
"The hit was so hard on my side that it broke an engine mount.
"We were lucky that a spectator who obviously knew a lot about cars came out of the crowd and helped Harry get the car sorted.
"I took a couple of Nurofen and then we took it slowly for the last 30km and I went straight to the medical centre."
The Dakar organisation's mobile medical unit did the initial investigation and found the fractured vertebra halfway down his spine.
Not knowing if it was an old injury or a result of the landing, they sent him to the Iquique hospital where a scan established that it was new.
"Apparently it's quite a big crack and very close to the spinal cord," Garland explained.
"If it had been a bigger hit or I'd had another knock, I could have ended up a paraplegic, so I do know how lucky I am.
"I've had to lie really still for the last 24 hours or so, which is a big challenge for someone like me, but you do as you are told in a situation like this."
With a special brace currently under construction, Garland may be able to return home as early as next week.
Those wishing to send Garland messages of support are being encouraged to do so via the team's official Facebook page.
CLICK HERE to visit the page.
Garland is now sharing a hospital room with fellow Dakar competitor Craig Bounds. The UK bike rider dislocated his shoulder in a heavy fall on the same stage.
Check out the videos of the odd couple at the Iquique hospital 
Here Garland makes sure Bounds gets his business card after the Welsh rider talks about returning on Four wheel!