Aussie Racer looks to more racing in 2011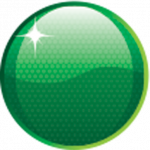 Aussie Racing Cars Champion Kyle Clews is looking to up his racing involvement in 2011.
The 25-year-old will attempt to defend his Aussie Racing Car crown, and is also investigating his chances of entering selected rounds of the Yokohama V8 Utes Series.
Clews secured his first Aussie Racing Cars crown in the last race of the season at Morgan Park, and while he is commitment to the pint-sized series, he is looking at expanding his driving to the V8 Utes class.
But why a V8 Ute? His answer was very straight forward …
"There's more area for sponsor signage!" he told Speedcafe.com.au.
"The cars are physically bigger, so there's simply more space there for sponsorship, and that is pretty important.
"The cars are a bit closer to a V8 Supercar too, and that's where I'd eventually like to race, so it would be a good stepping stone for me.
"I'll organise all my stuff for the Aussie Racing Cars series first, then if we can raise the money for the V8 Utes, we'll do it.
"The V8 Utes is a very similar concept to Aussie Racing Cars. The cars are even, there's a lot of control parts and it makes for a lot of close racing."
Clews said he is looking forward to defending his Aussie Racing crown this season is what is shaping up as a big year for the small car class.
"There's six rounds with the V8s, all with live TV, and that's going to be awesome," he said.
"Our cars have such good, close racing, so it's going to be good for the sponsors and I think it will be the biggest and best year for the category.
"Apparently there are a few up and coming karters who are stepping up into Aussie Racing Cars, so it will be interesting to see who pops up there.
"The usual competitors – the Wards, Adam Gowans, Jack Perkins will be the front-runners. There'll be a lot of competition – probably more than the previous years."
The first round of the Aussie Racing Cars and V8 Utes series will be held at the Clipsal 500 in Adelaide on March 17-20.