All teams to debut Car of the Future in 2013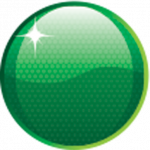 V8 Supercars has changed the implementation date of the Car of the Future, with all of the new generation cars scheduled to debut at the start of the 2013 V8 Championship.
Last year, V8's planned to use 2012 as a transitional year, where teams could elect to enter either the new COF regulations or their existing chassis.
Now, all teams will debut the new models at the start of the 2013 season in the interest of stability, according to V8 Supercars.
There are currently two prototypes being built by Paul Ceprnich's Pace Innovations engineering company, with the cars expected to be completed for winter testing this year.
THE FINAL RACE OF THE 2023 REPCO SUPERCARS CHAMPIONSHIP ON ONE OF THE WORLD'S BEST STREET CIRCUITS. GO ALL IN AT THE VAILO ADELAIDE 500, CLICK HERE TO BUY TICKETS
"Car of the Future is incredibly important to the future direction of V8 Supercars and as such it is vital that we get the product and its introduction absolutely right," said V8 Supercars CEO Martin Whitaker.
"We have complete support from all the teams and manufacturers in this decision. It's a common sense decision that allows all teams to be on an equal playing field at the start of 2013.
"The COF program is already well advanced and we will have two prototypes built and ready to test mid-year. This decision allows all the players in the car's introduction the flexibility of time to plan for a full and well considered transition in 2013."
The purpose of Car of the Future is to reduce cost and ensure the long-term viability of V8 teams and the racing. The new regulations, devised by V8 champ Mark Skaife, also creates the opportunity and timelines for new manufacturers to consider the benefits that the new car provides for an entry into the sport.
Skaife said that the COF outline is being implemented to secure the viability of the sport for the next decade.
"The COF is vital to the future of the Championship," Skaife said.
"It is imperative we ensure these technical changes are fairly dealt with across all teams and that we adhere to the primary objectives of reducing cost whilst maintaining the integrity of the Championship and ultimately the high quality of racing.
"The Car of the Future is the platform for the next decade of V8 Supercars, which will be implemented to ensure the future success of the sport with the ability to introduce more manufacturers. In discussions with manufacturers, it is crucial that the car's appearance and DNA will closely mirror that of the road-going equivalent of the respective manufacturer; a unique element that allows the V8 Supercar Car of the Future to genuinely stand apart from other touring car series in the world.
"The COF involves significant technical changes which ensure teams are able to build and maintain these cars with greater efficiencies which will assist with their overall viability. This is certainly a very exciting period for V8 Supercars."