Triple F Racing looks towards T8 alliance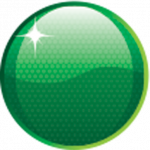 Triple F Racing is confident of securing a new technical alliance with Triple Eight Race Engineering for the 2011 V8 Supercars Championship.
The single-car family-owned V8 team recently lost its lead engineer Leigh Geyer, who has moved to McElrea Motorsport's Gold Coast-based operation which is set to run a number of Carrera Cup entries this year.
McElrea himself is acting as Jonathon Webb's V8 Supercars team manager, but Geyer will not be involved with Webb's V8 program.
Fiore is now on the hunt for a new race engineer, while also in the throws of locking down the details of a new technical deal with Roland Dane's champion Triple Eight Race Engineering outfit.
THE FINAL RACE OF THE 2023 REPCO SUPERCARS CHAMPIONSHIP ON ONE OF THE WORLD'S BEST STREET CIRCUITS. GO ALL IN AT THE VAILO ADELAIDE 500, CLICK HERE TO BUY TICKETS
Triple F Racing team owner/driver Dean Fiore said that he is yet to lock in a race engineer for the new year.
"We've had a few people interested in the position, but I haven't made a decision yet, and I believe there are a few teams out there who don't have engineers. There's seems to be shortage at the moment," he said.
"We just want the best guy possible. Leigh was great for us as a start-up operation, but now we're looking for someone around my age group so they can grow and develop with the team.
"We're looking towards the future – looking three-five years ahead. We want to blood someone and mould them into someone who we think will be ideal for the job.
"Ideally, we'd like someone with a bit of experience, but that's not super necessary, because we're trying to get extra support next year ourselves from Triple Eight. Obviously, we have a Triple Eight car and Roland's organisation has been great to us in the past, but we're trying to extend on that relationship and we're waiting on things to settle down before we finalise a deal."
The details of any arrangement between Triple Eight and Triple F is sensitive, considering T8's deal with Holden and Triple F's Ford Falcon entry.
"It's all yet to be finalised. We'll be able to do something, but it's a matter to what extent, considering Triple Eight's contract with Holden and what he is allowed to do.
"It would be nice to have something locked away within the next couple of weeks in terms of what we're doing with Triple Eight."
Fiore expressed his keenness on securing the best-possible engineer, stating that getting the right person can change the future success of his team.
"It's a pretty important role, and an important decision for Triple F's future," he said.
"We don't want to make a mistake and get someone for the hell of it. We've got people who I know in the game who could pull us out of trouble for a round or two, which could buy us some time to source the right person. I've got that in my Plan B column at this point, which might get us through Abu Dhabi."
In terms of sponsorship for 2011, Fiore's car does not have a major backer, but confirmed to Speedcafe.com.au that Sitech, Ford and 2XU are locked in as sponsors for this year.
For more on job opportunities in Australian motorsport CLICK HERE for Speedcafe.com.au's free employment section