FIRST PICS: Fujitsu Racing's 2011 look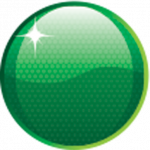 Garry Rogers Motorsport has revealed its revised warpaint for the 2011 V8 Supercars Championship.
Exclusive revealed to Speedcafe.com.au, the Fujitsu Racing Commodore VEs of Lee Holdsworth and Michael Caruso will feature a largely similar look to last year's cars, with more of a flowing appearance over the front quarter panel and rear bumper.
Fujitsu General continues as the team's primary sponsor, while long-time team backers Valvoline and Cummins remain as prominent sub-sponsors.
Team owner Garry Rogers says that the revised look is "smart and simple."
THE FINAL RACE OF THE 2023 REPCO SUPERCARS CHAMPIONSHIP ON ONE OF THE WORLD'S BEST STREET CIRCUITS. GO ALL IN AT THE VAILO ADELAIDE 500, CLICK HERE TO BUY TICKETS
"It's something a little bit different, not much different. It's a small revision," Rogers told Speedcafe.com.au.
"But different isn't faster unless we work harder."
After Holdsworth won the final race of the year at the Sydney Telstra 500, Rogers is confident that his team can turn that form into more consistent results.
"We had good speed throughout the year. We mucked it up a couple of times, but really, you'd have to say we had pretty solid speed," he said.
"And you'd have to say, at the risk of sounding big headed, we do have two of the best drivers in the field, so this year, we want to snare more than the odd win. We should be capable of winning every time we're on track. I don't see a reason why we can't do that.
"Also, we haven't sat back after Sydney – we were straight back to work. We're ready to go for the new year."
With many changes happening up and down the V8 Supercars pit lane in 2011, some teams may need time to gel with their new personel or equipment – but not GRM. Drivers, cars and key technical staff remain unchanged.
"There's no changes for us. We'll just be utilising the resources we have to the best of our ability, and if we keep spending the money, we'll keep improving," he said.
"Richard Hollway (Holdsworth's engineer) has been terrific for us. It goes without saying that you wouldn't get anyone better than him. I've been trying to get him for many years, and I'm pleased that he came and joined us at the start of last year.
"He brings a lot to our team, but the one particular thing is his years of experience at the races and understanding all the facets within the activities.
"He's a good operator and a bloody good bloke. There's plenty of good operators, but you can't put up with most of them!"
The GRM team will be on track for the first time this year at Eastern Creek's official V8 test on January 29, where all teams will run in their latest colours.
See below for the new war paint revealed so far
For FIRST PICS of Mark Winterbottom's 2011 Orrcon Steel Ford Performance Racing Falcon, CLICK HERE
For FIRST PICS of Steve Owen's 2011 VIP Petfoods Racing Commodore, CLICK HERE
For FIRST PICS of Alex Davison's 2011 IRWIN Racing Falcon, CLICK HERE