Nissan GTR set for Bathurst 12 Hour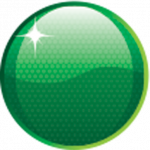 Nissan's famed GTR is set to return to endurance racing at Mount Panorama next month in the 2011 Armor All Bathurst 12 Hour.
The GTR nameplate has a rich history at Bathurst, having won the Bathurst 1000 in 1991 and 1992 in Group A touring car form, before contending for victory in the 1993 Bathurst 12 Hour as a production car.
Tony Alford's Donut King Racing has confirmed its entry for this year's 12 Hour, having campaigned the latest R35 model GTR in the GT Production class of the Australian GT Championship for the last two seasons.
The four-wheel-drive turbocharged V6 will compete in Class C at Bathurst against Paul Freestone's Corvette, which pipped Alford for the 2010 GT Production title at the final round, a BMW M3 and several Lotus Exiges.
Alford will be joined at Bathurst by Peter Leemhuis and Mal Rose, continuing a partnership that has seen the trio contest the Nurburgring 24 Hour five times, the Dubai 24-Hour race four times and the Sepang 12 Hour three times together since 2004.
The three drivers also teamed up for the 2009 Bathurst 12 Hour, taking a HSV GTS to 11th outright.
Former V8 Supercar privateer champion Mal Rose is preparing the car for the race and is relishing the opportunity to tackle the Mountain in the Nissan GTR.
"Tony, Peter and I have been driving together for a long time and we know how each other work. We have achieved a lot in the races we have done together and the plan is to try and do the same at Bathurst," he said.
"Life is too short to miss out on opportunities to take part in races like this, so I've got the team together and we're going to have a go.
"Personally, this is an opportunity for me to see if I can build a car to go the distance. The Nissan is a heavy car so it will be taxing on brakes, tyres and fuel, especially, but at the same time we know it will be fast.
"Its strengths are power and how easy it is to drive quickly. Just about anyone could jump in and go fast in this car so that is a big advantage in such a long race.
"Our mission is to get to the finish."
Just four weeks remain until the Armor All Bathurst 12 Hour gets underway at Mount Panorama from 4-6 February.
The Craig Lowndes-led Joest Audi R8 team headlines the event entry, which in 2011 features GT cars for the first time. CLICK HERE for Speedcafe's previous story on the Audi team.