Martin Whitaker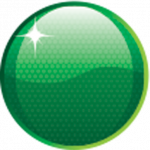 The V8 Supercars Championship Series will morph into the International V8 Supercars Championship in 2011.
While there will be just one round held outside Australasia this season, V8 Supercars CEO Martin Whitaker told Speedcafe.com.au's Stefan Bartholomaeus that the name change underlines the category's growing world-wide reputation.
SPEEDCAFE: We learnt late last year that the FIA was planning to elevate V8 Supercars to international status for 2011, but the name change to the International V8 Supercars Championship has only now come to light. The change marks just the second time in history that the FIA has used the terms 'international' and 'championship' in relation to a touring car competition. Is this a big deal for the category?
MARTIN WHITAKER: It is a big deal for us, and I think it speaks volumes for the championship. It underlines the competitiveness and the increasing international awareness that the championship has.
But essentially it also gives us a chance, if the truth be known, to change the name of what was a rather mouthful of a championship, which was the V8 Supercars Australia Championship Series, into something which is a little bit more pronouncable, if you like.
SPEEDCAFE: The World Touring Car Championship will continue to be the FIA's flagship touring car class, but the name change points to V8 Supercars potentially being right up there on a global level in the future.
MW: It is a very positive step forward for us. I think in truth, we will be truly international when we have a couple more rounds that are outside Australasia – by which I mean Australia and New Zealand.
Last year our aim was to look after the Australian and New Zealand supporters, to make sure we are in every state and the Northern Territory. We have now achieved that, and I think it's a great move, and it certainly speaks volumes about what we do as a series.
But then on top of that, it now gives us a chance to build on Abu Dhabi and maybe a couple of other rounds in the not too distant future that will enable us the right to use the international nomenclature.
We can have six rounds outside Australia and New Zealand. We've got one in Abu Dhabi already, and as everybody fully appreciates we've got interest from a couple of other locations.
SPEEDCAFE: Does the FIA's international classification change anything regarding your position with CAMS?
MW: No, it's purely the result of working with both CAMS and the FIA to achieve this status for the championship, and it's a status that I feel we richly deserve.
SPEEDCAFE: The FIA Prize Giving Gala in Monaco at the end of the year is obviously an honour for everyone who is invited to attend. Will there be V8 Supercars representation there now that it's an International Championship?
MW: December is an awfully long way off, but it would be nice to think that V8 Supercars will be acknowledged by the fact that somebody is there at the end of the year.
I think to me the more important thing about this is that it underlines the status and importance of this championship.
There's no doubt about it, we've seen other touring car racing around the world, we've seen other motorsport championships, and there's something very unique about the V8s -it's full on competition.
We have got a growing reputation world-wide for really fantastic racing, great entertainment and really media-friendly drivers and teams.
SPEEDCAFE: The professionalism of the whole championship is certainly at a world level, probably better than what anyone else is doing in terms of touring car racing.
MW: It's wrong for me to say that, but let's put it this way – we're pretty proud of what we've achieved. I think we're beginning to pull our calendar together now, we know we've got a great product, and we've got some exciting plans for the future, particularly looking forward to the Car of the Future.
I think with more drivers looking at us, particularly after the race on the Gold Coast in October, the international flamboyance and colour that that created, many more people now are aware of what V8 Supercars stands for than perhaps they were before.
Every little bit like this helps, and we will very soon see an increase in international media attention as well, which is great for everybody.