January dominator Harris Willowbank-bound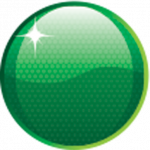 In January of 2010, West Australian Nitro Funny Car racer Damien Harris dominated at Willowbank Raceway, clean-sweeping the two-round International Nightfire New Year Series – the field for which included US racer Jack Wyatt.
He did so with a flourish, with his final pass at round two seeing him set the speed record for the bracket and be one-half of the quickest side-by-side Nitro Funny Car pass (alongside fellow West Aussie Mark Sheehan) with a 4.868 second pass at 320.66 miles per hour (approx 513kmh).
Fast forward 12 months, and Harris will return to Willowbank Raceway for round two of the 2011 New Year Series at the Ipswich facility next weekend, as part of a five-strong Aussie line up.
"It is great to see more racers joining the Nitro Funny Car ranks and I think we are going to put on a great show for the fans next weekend," said Harris.
"There is nothing like Nitro Funny Car and I hope with the increased numbers we can continue to grow this category."
Since 2010's New Year Series, Harris and team owner Paul Schackelton have moved to a new car body and NHRA certified chassis.
Harris says that while he is excited to get back to Queensland's premier drag racing facility, the new combination will present a challenge.
"We have a limited amount of runs on the car and we will need to be looking closely at the data as we go along," said Harris.
"We have tested the car and experienced some struggles, but we are confident of being able to present those four second passes before too long."
The two-round New Year Series at Willowbank Raceway kicked off with round one over January 2/3 and will continue next weekend with round two across Friday January 14 and Saturday January 15, with the fire-throwing Nitro Funny Cars to bejoined by Top Doorslammer and Pro Stock for the two-day event. For more information visit www.willowbankraceway.com.au