Chris Dyer replaced in Ferrari restructure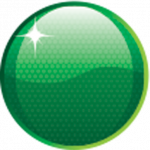 Chris Dyer will not continue in his role as head of race track engineering at Scuderia Ferrari this season.
The Australian will be replaced in the role by former McLaren man Pat Fry, as part of a restructure following the strategy decision that cost Fernando Alonso the 2010 World Drivers Championship in Abu Dhabi.
Dyer joined the famed Italian squad in 2001, having previously moved from the Holden Racing Team to Tom Walkinshaw's Arrows Formula One team in 1997.
Ferrari promoted Dyer from the position of race engineer to head of race track engineering in 2009, after finding championship success with both Michael Schumacher and Kimi Raikkonen.
According to a statement by Ferrari, Dyer's new role with the company will be defined in the coming days.
Ferrari's restructure has also included the signing of former Red Bull Racing and McLaren engineer Neil Martin, who will head the Operations Research department.
Stefano Domenicalli will remain as team principal, explaining to Italian newspaper La Repubblica that staying on was the best option for the team.
"After Abu Dhabi I raised the issue personally and I wondered if it was the right thing or not to stay," said Domenicalli.
"I take it as a duty and I am not attached to my chair. But I came to the conclusion that stopping would be a mistake.
"I know the team and I think I'm the right person to capitalise on all that we have sown in recent months.
"From a methodological point of view, we have changed almost everything at Maranello and I am sure we will soon see the results of our hard work."
Ferrari has also announced that it will launch its 2011 car in the final week of January, ahead of the first test in Valencia on February 1.