All female Aussie rally crew for the WRC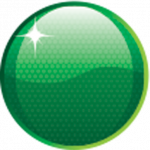 Two young Australian women are set to team together for World Rally Championship events in 2011. 
New South Wales' Molly Taylor will be joined in the FIA World Rally Championship Academy by Queenslander Rebecca Smart. 
After winning one of six places, along with fellow Aussie Brendan Reeves, thanks to the Pirelli Star Driver Shootout, Taylor and Smart will contest WRC events in Portugal (March), Sardinia (May), Finland ( July), Germany (August), France (September) and Wales (November). 
The Academy is a specially tailored training program and one-make rally sub-series aimed at developing young drivers and providing them with a passage through to the elite levels of the sport. 
24-year-old Smart, from the Sunshine Coast, was second outright last year in the Australian Rally Championship alongside her brother Ryan. She will partner Taylor in a hectic schedule which includes six rounds of the world championship and selected rounds of the British and European rally series. 
"I am really excited to have Beck on board," said 22-year-old Taylor. 
"For sure it will be great to have an all-girl team, but more importantly she is just as determined as I am with the same ambitions. We are both committed to focus 100 per cent on this year in the WRC Academy.  That is very important to me and why I am confident it will work well. 
"From the little time we have spent in a car together things are very positive and I am looking forward to getting started on an event. We get along really well and have a lot in common so we have a good basis to work from." 
Taylor heads back to the UK this weekend to start preparing for Portugal. Smart will follow in a month's time, after packing up her job as a vet nurse. 
"I'm really excited to be joining Molly in an all-girl team," said Smart. 
"I believe we are extremely compatible, and I'm looking forward to expanding my co-driving experience. The WRC Academy is a once-in-a-lifetime opportunity and I'm definitely up for the challenge."