Carlos Sainz heads Dakar charge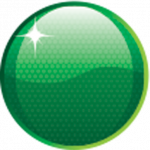 Defending champion Carlos Sainz (Spain) in a Volkswagen Race Touareg III and Portugal's Ruben Faria on a 450 Racing Replica KTM have taken the major honours on the opening stage between Victoria and Córdoba in the 2011 Dakar Rally in South America.
Auto
The car section was contested over 222-competitive kilometres and Carlos Sainz  made a statement on the field heading Stephane Peterhansel (France) in a X-Raid BMW X3 CC by 91-seconds. Even wiper problems in heavy rain could not prevent El Matador from racing at full speed through the stage. Volkswagen team-mate Nasser Al Attiyah (Qatar) stays close to the lead duet, just two and a quarter minutes off the lead.
"For about 20 kilometres, we had a lot of rain," said Sainz.
"At times, we just could not see anything. Moreover, I had issues with the wipers that had stopped working. I am really happy the day is over. It was a bit like the Rally of Great Britain. Apart from now, the car went fine."
The wet weather made it tough for a number of contenders including fellow VW runners Mark Miller (USA) and Giniel De Villiers (South Africa). Robby Gordon (USA) in the two-wheel-drive Hummer found it the toughest. The loss was even more painful for Joan "Nani" Roma. A faulty demisting system in his Nissan pick-up was a serious handicap finishing the day over 17 minutes off the pace.
The debut of the Mini Countryman of Guerlain Chicherit also hit trouble. After stopping several times on the special stage, he has already lost almost one hour against Sainz and will have a particularly stressful Dakar if mechanical problems keep popping up.
Moto
The bike section covered a 192-kilometre special stage and Ruben Faria scored a unique back-to-back stage win today, after he set the fastest time on the final test of last year's event. The Portuguese who had started 11th position managed to tease four contenders on the way and crossed the finish line with the best time. Defending champion and teammate Cyril Despres ended the day with the second fastest time just 28-seconds behind Faria.
"I managed to keep a good tempo from the beginning to the end," said Faria.
"This special stage looked very much like what I am used to seeing in Portugal. I am glad to know that in the end it paid out and I got the day's best clock. I did better today than many great riders with different driving styles. It's already a good point of reference.
"I am also very happy to see that my team mate Cyril Despres also made excellent time.
Marc Coma is only a further 46 seconds back in third. The Catalan can also be proud of his new wingman Juan Pedrero who finished fourth on the day's special stage. KTM proved they have a handle on the new 450cc maximum capacity with the first four positions. The contending bikes – which are a good minute behind them – are the BMW, Yamaha and Aprilia, respectively ridden Paulo by Gonçalves (fifth), Jonah Street (sixth) and Francisco Lopez (seven).
The Aussies
Bruce Garland and Harry Suzuki in an Isuzu D-MAX finished the stage in 19th and are just over 30-minutes from lead in the car division. They came home ahead of two of the six official BMW factory team X3 including their nearest rival Stephan Schott.
"He (Schott) held us up for ages in the dust on the fast section, probably for 50km or so, so we lost some time, but then we got past him," said Garland.
"Today's stage was the same first stage we ran last year. It was dusty and very fast in the first section, and then got tight and twisty through the mountains. Beautiful country out there – and thousands of spectators!
"It poured with rain at one point, so that made things tricky, but we weren't trying to do anything more today than just come to terms with the new engine, new shocks and the new Toyo tires. Everything is really working well, so far."
The only other Australian entry in the auto division Geoffrey Olholm and Steve Riley (BMW) are placed in 52nd.
On two wheels Jacob Smith finished the stage in 31st position, while Simon Pavey completed the test in 54th, Warren Strange in 84th and Mark Davidson in 105th. Simon Harslett failed to complete the stage.
Tomorrow
The second stage of the 2011 will be between Cordoba and San Miguel de Tucuman. Bikes will cover 300-kilometres of timed running, while the cars will tackle 324-competitive kilometres.
Here is the video wrap of Stage 1
2011 Dakar Rally : Stage 1 – Auto
| | | | |
| --- | --- | --- | --- |
| Position | Driver | Nation | Time |
| 1 | Carlos Sainz | Spain | 02:18:32 |
| 2 | Stephane Peterhansel | France | 02:20:03 |
| 3 | Nasser Al-Attiyah | Qatar | 02:20:48 |
| 4 | Mark Miller | USA | 02:22:49 |
| 5 | Giniel De Villiers | South Africa | 02:23:38 |
| 6 | Krzystof Holowczyc | Poland | 02:25:39 |
| 7 | Orlando Terranova | Argentina | 02:28:43 |
| 8 | Robby Gordon | USA | 02:29:36 |
| 9 | Guilherme Spinelli | Brazil | 02:30:32 |
| 10 | Leonid Novitskiy | Russia | 02:32:13 |
| 19 | Bruce Garland | Australia | 02:47:15 |
| 52 | Geoffrey Olholm | Australia | 03:06:07 |
2011 Dakar Rally : Stage 1 – Moto
| | | | |
| --- | --- | --- | --- |
| Position | Rider | Nation | Time |
| 1 | Ruben Faria | Portugal | 01:58:02 |
| 2 | Cyril Depres | France | 01:58:31 |
| 3 | Marc Coma | Spain | 01:59:17 |
| 4 | Juan Garcia Pedrero | Spain | 02:00:15 |
| 5 | Paulo Goncalves | Portugal | 02:00:20 |
| 6 | Jonah Street | USA | 02:01:09 |
| 7 | Francisco Lopez | Chile | 02:01:16 |
| 8 | Jose Rodrigues | Brazil | 02:01:25 |
| 9 | Jordi Viladoms | Spain | 02:02:13 |
| 10 | Frans Verhoeven | Netherlands | 02:02:25 |
| 31 | Jacob Smith | Australia | 02:12:52 |
| 54 | Simon Pavey | Australia | 02:20:51 |
| 84 | Warren Strange | Australia | 02:29:21 |
| 105 | Mark Davidson | Australia | 02:36:45 |