Aussies start Dakar adventure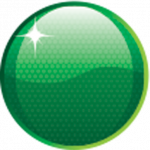 Australia's Isuzu MotorSports offroad racing team has been caught up in the excitement as the 2011 Dakar Rally kicked off in central Buenos Aires.
They are now travelling 377km from the start line to the town of Victoria, 377km north-west of Buenos Aires. This is a transport stage only – competition starts tomorrow with a 222km timed special stage sandwiched between 566km of transport.
The Isuzu D-MAX ute of Sydney-based Dakar veterans Bruce Garland and Harry Suzuki is one of 139 cars to make the start. They're competing in a total field of 406 entries which also includes 170 bikes, 30 quads and 67 trucks.
"It's just amazing out here," said Garland, speaking as he negotiated his way through crowds that were 10-deep way out into the countryside.
"It's like Oprah in Sydney crossed with World Cup soccer, crossed with an AC-DC concert. They reckon there are over a million people along the road and the crowds are so huge, you'd have to believe it. The best bit is that we are all the stars!
"I told them on the podium that Aussies love Argentina and I got drowned out by the noise! And out on the road, they're cheering and waving like mad. If you flash your headlights out them they go even crazier. It is an incredible thing to be part of, but we are very mindful of the fact that this is the party before the pain starts!
"Once we get to Victoria, it's business only. We're just planning to take things very quietly for the first few days – stay on the pace, stay out of trouble and stay ahead of those massive trucks. They're scary."
Garland admits to a touch of nervousness before the start after a week of problems that included not being able to access the D-MAX for five days because it had been locked in customs over the Christmas break due to a wharfies' strike.
"Now we're actually on our way and the race is about to start, I'm feeling more relaxed, if that makes sense. The new engine is fantastic, the car seems to be running well, and fingers crossed we will have a good run this year."
Other Aussies to look out for will be Coconut Resort Cairns-sponsored and BMW-powered custom Rally Raid machine of Geoffrey Olholm and Steve Riley. Six Aussie riders will take part in the moto section, including a four-bike entry from GHR Honda. Headed by 2009 Australasian Safari winner Jacob Smith, the team will also field entries for Simon Harslett, Warren Strange and Mark Davidson. Also aboard a Honda will be Andrew Scott, while Simon Pavey will ride a BMW.
In the outright division all eyes will be on the Volkswagen Touareg team headed by defending champion and former WRC hero Carlos Sainz of Spain. On the bikes the battle is set to be between Cyril Dupraid (France) and Marc Coma, both on KTM machines. Plus there are quad bikes and the awesome truck division.
Ahead of the crews is 9618km of tough territory, of which 5020km is timed competitive sections (13 stages), which include racing at altitudes of up to 5000m, in sand dunes around one kilometre high, and through the world's driest desert, the Atacama.
Here is a video look ahead to the 2011 Dakar