Jason Johnson wins to claim Speedweek title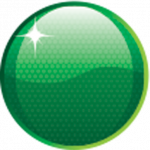 Jason Johnson got the better of an epic battle with fellow American Craig Dollansky to take out tonight's World Series Sprintcars round at Premier Speedway in Warrnambool, Victoria.
The win, Johnson's second in three rounds, also secured the Haynes Labour Hire-backed driver the third East Coast Pipeline Speedweek crown of his career.
Dollansky led the way during the early running aboard the Darren and Belinda Goodyear-owned machine while Johnson and Danny Reidy were engaged in a titanic battle for the minor positions.
Unfortunately for Reidy, his run at the front came to a premature end on lap 11 due to an engine issue leaving Dollansky to lead the field on the restart from Johnson, Ian Madsen, Max Dumesny and Robbie Farr.
With the high-banked, high-speed bullring offering several racing lines the action was intense with two, three and sometimes four-wide battles raging all throughout the 20-car field.
After a couple of attempted passes Johnson finally made one stick on Dollansky just after half race distance before riding the highline all the way to victory lane.
"The track was really racey out there tonight, you could run the top or the bottom all race long – it was a lot of fun," said Johnson.
"I tried to get Craig (Dollansky) on one of the restarts with a slide job but he got me back, then midway through the race I got a run coming out of turn four and went under him coming into turns one and two.
"I really enjoy this Speedweek deal, to have now won it three times ispretty cool.  I think the little bit of extra money for the win must motivate me a bit more."
Max Dumesny got the better of a lengthy battle with Madsen and Robbie Farr to secure the final spot on the podium while the drive of the night went to James McFadden.  The Australian champion found himself in the C-Main after he was involved in a heat race incident, he duly won that event before finishing sixth in the B-Main to secure the final transfer spot.  McFadden then raced his way from 20th to sixth in the 35-lap main event.
Farr's fourth place was enough for the Orrcon Steel-backed East Coast Pipelines driver to regain the series lead from the 14th placed David Murcott by a mere six points.
2010/2011 East Coast Speedweek Round Winners
December 26, 2010 – Speedway City, SA – Brooke Tatnell
December 27, 2010 – Murray Bridge, SA – Steven Lines
December 28, 2010 – Mt Gambier, SA – Jason Johnson
December 30, 2010 – Avalon Raceway, Vic – David Murcott
January 1, 2011 – Premier Speedway, Vic – Jason Johnson
2010/2011 World Series Sprintcars
Championship Points (Top Ten after 9 of 16 rounds)
| | | |
| --- | --- | --- |
| 1. | Robbie Farr | 2216 |
| 2. | David Murcott | 2210 |
| 3. | Steve Lines | 2160 |
| 4. | James McFadden | 1996 |
| 5. | Ian Madsen | 1948 |
| 6. | Trevor Green | 1910 |
| =6. | Max Dumesny | 1910 |
| 8. | Jason Johnson | 1825 |
| 9. | Danny Reidy | 1734 |
| 10. | Bryan Mann | 1674 |
2010/2011 World Series Sprintcars Championship
Round 9 – Premier Speedway, Warrnambool, Vic
| | |
| --- | --- |
| 1. | Jason Johnson |
| 2. | Craig Dollansky |
| 3. | Max Dumesny |
| 4. | Robbie Farr |
| 5. | Steve Lines |
| 6. | James McFadden |
| 7. | Matt Egel |
| 8. | Grant Anderson |
| 9. | Darren Mollenoyux |
| 10. | Brooke Tatnell |
| 11. | Jamie Veal |
| 12. | Lucas Wolfe |
| 13. | Trevor Green |
| 14. | David Murcott |
| 15. | Luke Dillon |
| DNF | Cameron Gessner |
| DNF | Ian Madsen |
| DNF | Danny Reidy |
| DNF | John Vogels |
| DNF | Kerry Madsen |