Mariani to apply US lessons to New Years Racing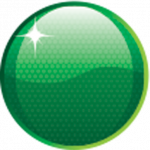 Top Fuel racer Mark Mariani and the Rapisarda Racing Top Fuel team will be looking to convert their recent US experience into a home-ground win this Sunday and Monday at Willowbank Raceway.
The Aussie racers have recently returned from a two round NHRA jaunt, and following Willowbank Raceway's New Year Series opener – their only Australian event locked in for the rest of this season – will return for February's Winternationals at Pomona, March's Gatornationals in Florida and Las Vegas' NHRA Nationals in April.
Mariani said he was looking forward to applying what he had learnt racing in the NHRA Series – an experience which included a round two eliminations appearance at the 10th annual NHRA Las Vegas Nationals after defeating championship contender Cory McClenathan in round one – amongst familiar rivals.
"The whole (US) experience was unbelievable. Rapisarda Racing wanted to put on a good show and not be disgraced and I think we were able to do that," said Mariani.
"We qualified at Las Vegas and won our first round elimination, which was fantastic and a great experience for the whole team.
"Racing to the 1000-foot was also an experience, but I am happy to go the extra 300-foot (91.44 metres) and run over the full quarter-mile at Willowbank.
"While my best speed (in the US) was 307.44mph (494.67km/h), I still have not run over 300mph in Australia and that's a goal I want to achieve. Hopefully that will happen at Willowbank this weekend!"
Joint Rapisarda Racing crew chief, Santo Rapisarda Jnr said after experiencing racing against the world's best in the US, Team Rapisarda is looking forward to again racing on home soil.
"Our crew certainly learnt a lot and worked very well together while in the US. The pressure was always on, especially with the shorter turnaround times (in the US) than we have, and are use to, in Australia," said Rapisarda Jnr.
"After our US experience, it would be good to win at Willowbank before going back to the US. That would certainly be a great start to 2011!"
The two-round New Year Series at Willowbank Raceway will take place on January 2/3 (Round One) and January 14/15 (Round Two), 2011.
ANDRA Pro Series brackets Top Fuel and Top Alcohol will take to the Ipswich quarter-mile for round one before Top Doorslammer and Pro Stock are joined by the fire-throwing Nitro Funny Cars for round two.
For more information and tickets, please visit www.willowbankraceway.com.au